Together with Ecoembes, we pay homage to "The Creation of Adam" as a metaphor for the circular economy.
CLIENT
Ecoembes
SERVICES
Creativity
Contents
Audiovisual production
Digital
The planet and society along with it, is facing one of its greatest challenges: the shift from a linear economy to a circular economy. In Spain, the environmental organisation
Ecoembes
promotes the circular economy through the recycling of packaging and strives to instil this concept and its environmental benefits in Spanish society.
To this end, we have designed a new print campaign with a highly visual format which aims to recast this initially complex concept as something easily understandable, and thus give a boost to the public's contribution to recycling. Under the name and concept 'The world needs a new spin', the campaign consists of 4 graphic works inspired by Michelangelo's famous painting 'The Creation of Adam', where the container functions as a portal for the transformation of packaging into materials used to "create" new products. A portal that connects this linear world with a more circular one that respects nature. One that connects the past with a sustainable and circular future.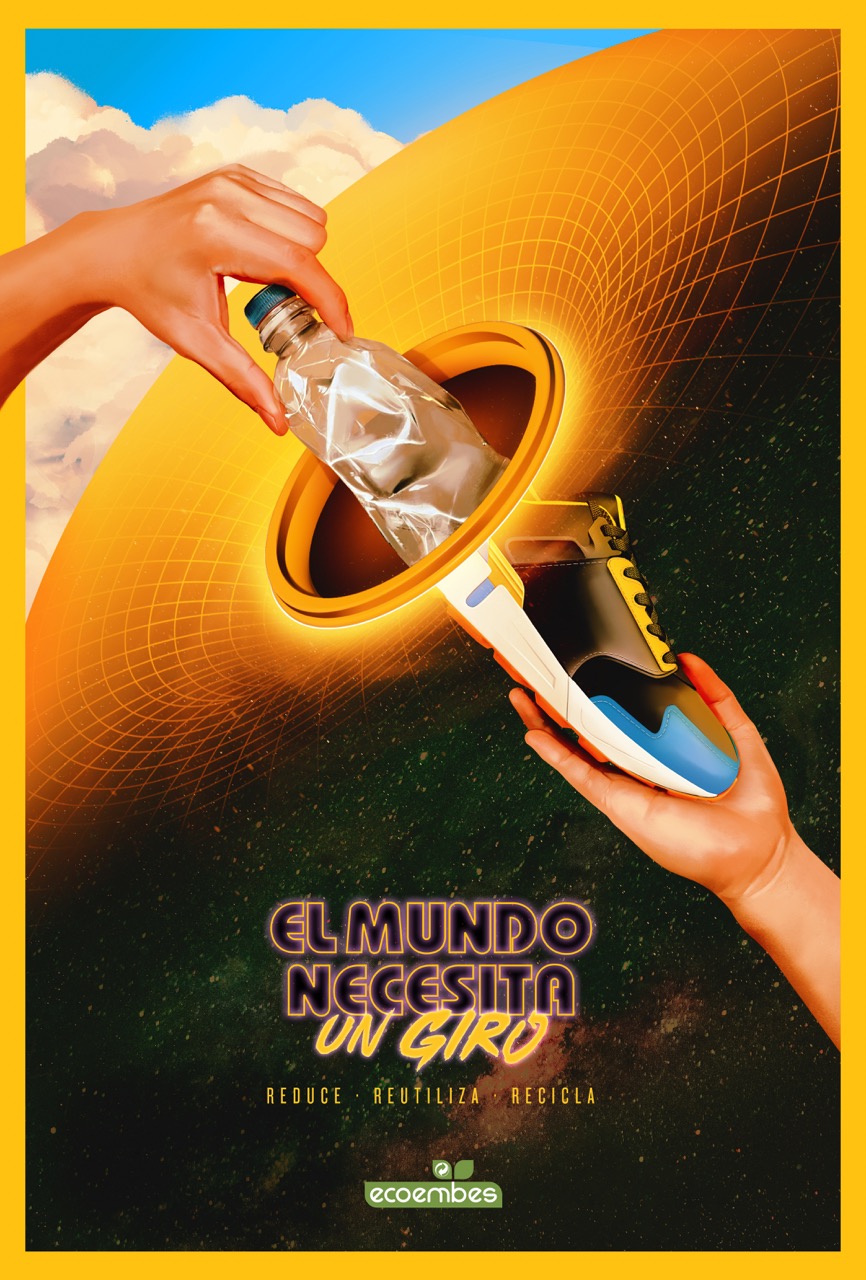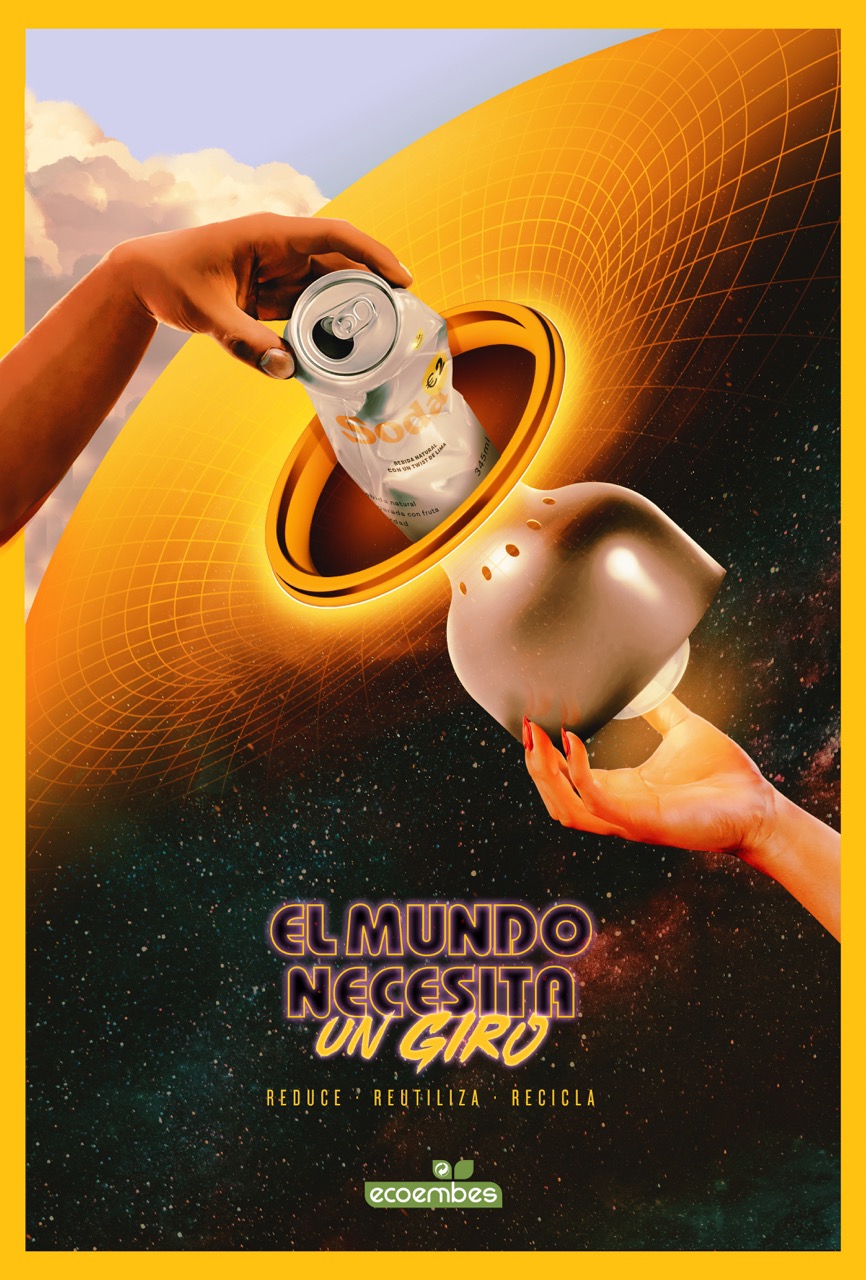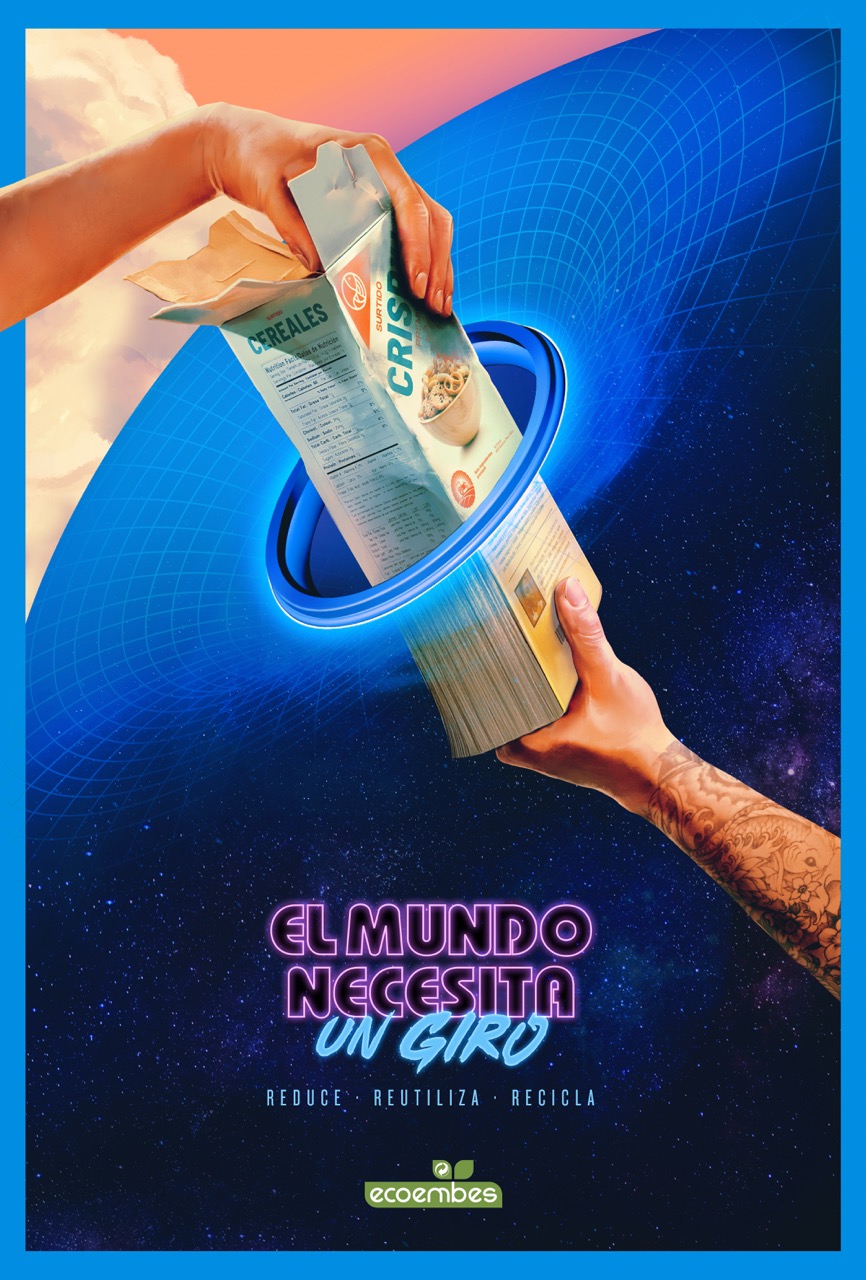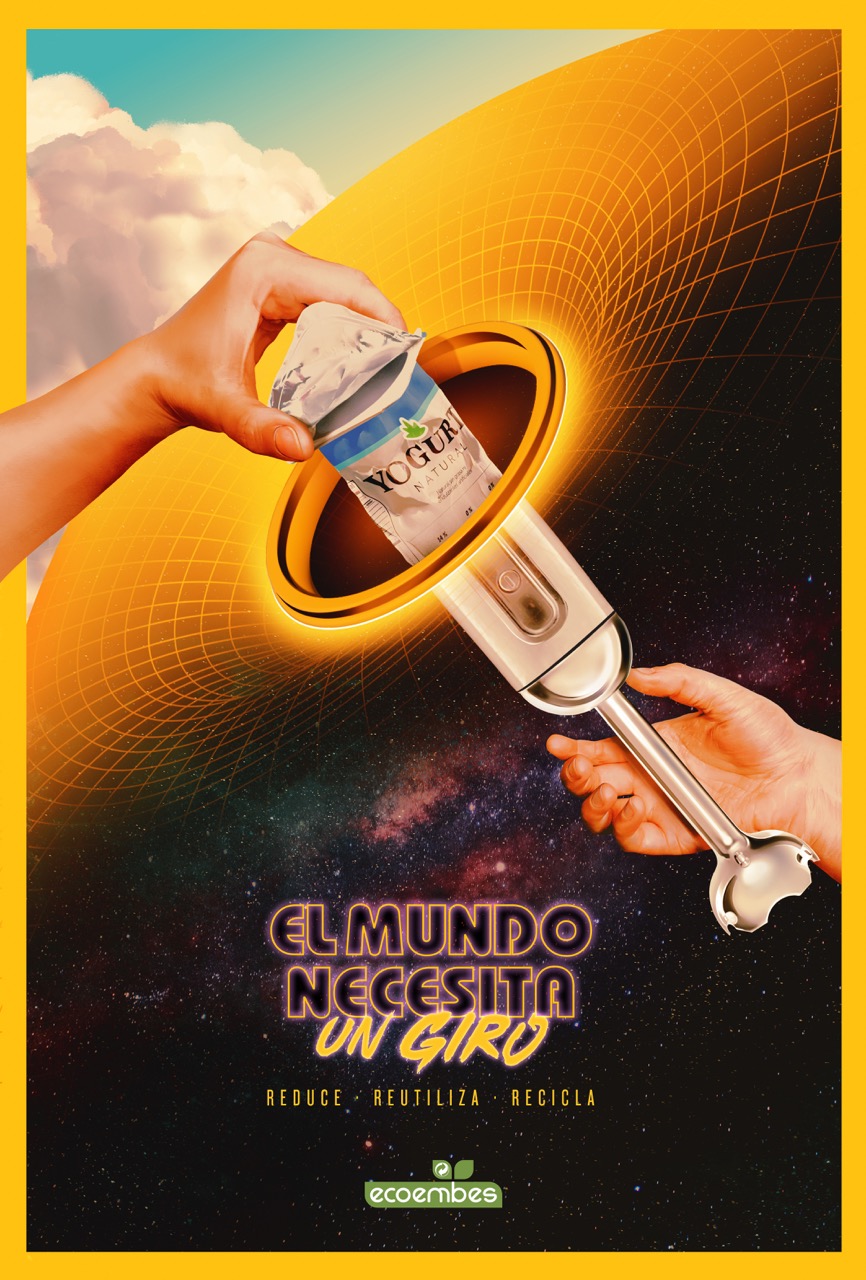 A direct, simple and very iconic campaign with hyper-realistic hand-painted illustrations by American illustrator Cesar St. Martin, evoking the advertising and film posters of the 1980s.
Among the media chosen for the dissemination of the campaign are the implementation of outdoor media (a banner, transport interchanges, conventional and digital billboards, and buses), print media, social media and display ads. The campaign is already underway in several of the country's major cities.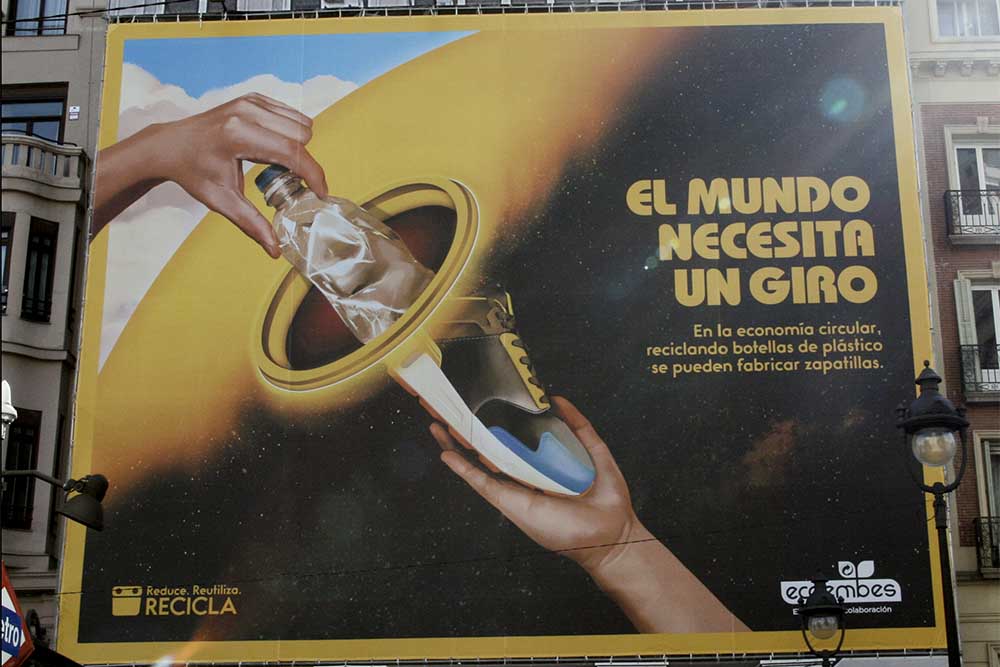 DATA SHEET
Agency: Darwin & Verne
Advertiser: Ecoembes
Product: Contribution 2022 Campaign
Client contacts: Nieves Rey Hernández, Samuel Muñoz, Susana Revuelta
General Director: Alberto Martínez
Accounts team: Sara García Toledo and María Hermida Iglesias
Graphics producer: Javier Luján
Creative directors: Pablo Caraballo, Gonzalo Calvo and César Bertazzo
Producers: Andrea Rosenschein and María Jiménez
Audiovisual production: José Luis Mancilla, Miguel Ferrer and Daniel Romero
Illustrator: César St. Martin
Media Agency: Ymedia Wink
Media: Outdoor, print, social media and display ads.