CLIENT
Sanitas
SERVICES
Digital Strategy
Innovation
Audiovisual production
CLIENT: Sanitas
SERVICES: Digital Strategy, innovation and audiovisual production
In the current context, healthcare digitalization is becoming vitally important. In the past medical consultation via video was a service that few clients resorted to, however, it has now become a necessity for everyone.
With bluaU, the evolution of blua, the digital health insurance that brought about a revolution in healthcare management a few years ago, Sanitas takes another step forward in digital medicine, once again anticipating the trend in the sector.
As part of its services, as well as video consultations, BluaU includes the measurement of vital signs through facial imaging, digital prevention programs, monitoring of health markers and daytime digital consultations, among others.
From its position as a leader of innovation, Sanitas opens a universe of possibilities, and imagination becomes the central concept of the campaign, created by the creative agency Darwin Social Noise: a blank canvas on which everything can be painted… but in bluaU it's a "blue canvas", in Sanitas blue and futuristic blue, which firstly allows us to imagine, and then make everything come true.
Sanitas pioneering and technological position is also reflected in the proposal to use innovative technology in the campaign's production through the use of the VFX Unreal Engine graphic engine, which was created for video games, and which was introduced to the world of film production by The Mandalorian show.
The TV commercial has been directed by David Alcalde and produced by La Joya Producciones.
Darwin Social Noise has been responsible for creating the entire communication strategy and the launch campaign. The media buy for the campaign includes television, outdoor, print, digital and social media.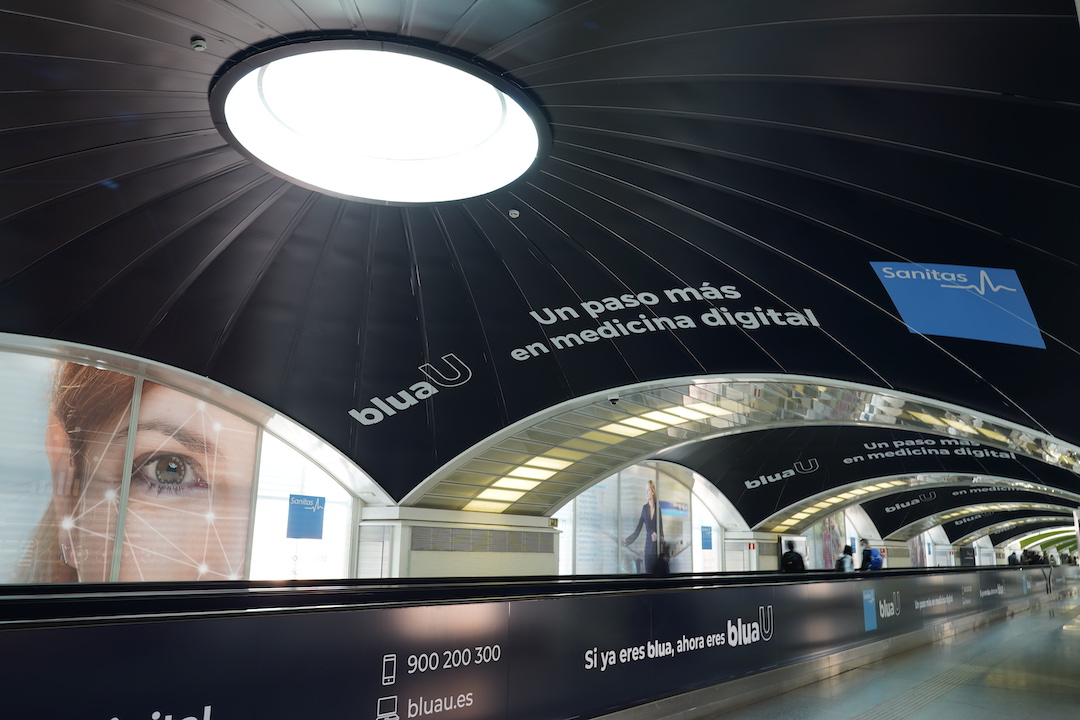 Data sheet
Agency: Darwin & Verne
Advertiser: Sanitas
Product: Seguros de salud
Client Contacts: Luisa Escribano, Marina Rosas, Alejandra Carriedo, Gema García, Joan Miró y Alfonso Masedo.
Media Agency: Ymedia
Creative President: Carlos Sanz de Andino
CEO: Alberto Martínez
Account Director: Javier Alejandre
Account Team: Soraya Zamorano, Ana Fons, Miguel Lamas y Javier de Prada
Executive Creative Director: Óscar Moreno
Creative Team: Alicia Vilches, Pablo Mendoza, Irati Rincón y Pablo Vecilla
Audiovisual Production Director: María Jiménez
Production Agency: La Joya Producciones
Director: David Alcalde
Producer: Noelia Lobo
Post-Production Studio: Wework Factory
Title: "Blue Canvas"
Campaign Pieces: 45 second and 20 second spots, digital ads, print, outdoor, digital and social media.