Ron Diplomático Corporate Website
CLIENT
Ron Diplomático
SERVICE
Web development
Attractive, useful and very intuitive, this is the new international corporate website of Ron Diplomático. A website in line with its new brand image, derived from the campaign The Heart of Rum, also launched worldwide a few months ago. Our agency has been responsible for the strategy, user experience, graphic design and development of this new website.
Available in 6 languages (Spanish, English, Italian, French, German and Japanese), the renewed Ron Diplomático website offers new functions such as a search bar that allows users to find out where they can consume Ron Diplomático and a purchase page, to purchase the product online or physically, by going to the nearest sales outlet.
Darwin & Verne has also been responsible for creating and developing the Diplo&Co platform, accessible through the new website. Aimed at the Ron Diplomático community of bartenders around the world, this space will show the events held by the brand in different countries, as well as video content related to innovation in the HORECA channel, hand in hand with the latest trends in cocktails. 
Ron Diplomático is a premium rum belonging to a group of families that have owned the DUSA distillery, located in La Miel, Venezuela, since 1959. Its geographical conditions are ideal for the production of sugar cane thanks to the fertile soil, the crystal clear water and the Caribbean climate. The distillery combines traditional methods with the latest technology to produce the highest quality spirits. Ron Diplomático is present in more than 90 countries and is recognised as one of the best rums in the world as attested by numerous international contests.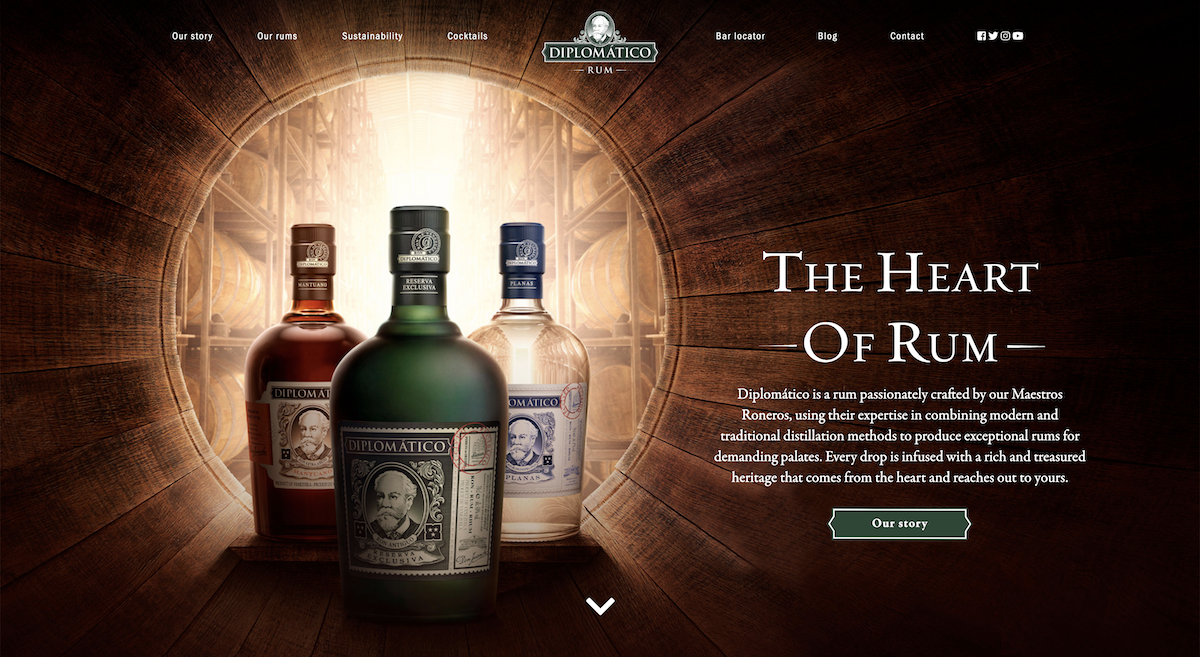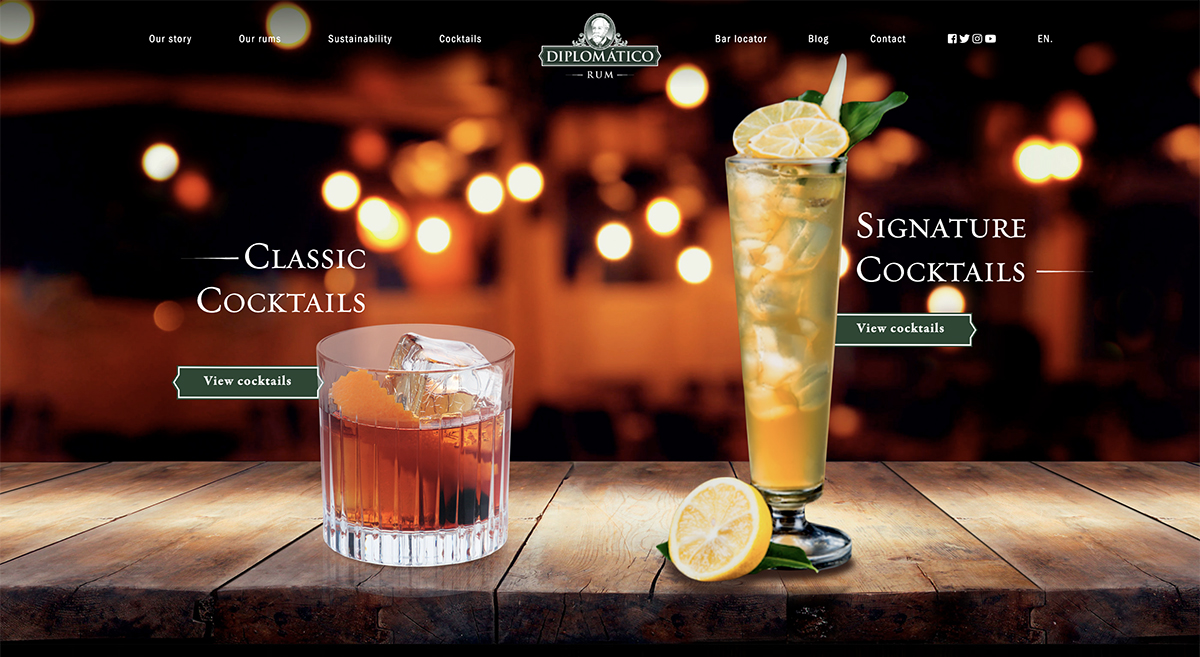 Data sheet
Agency: Darwin & Verne
Client: Ron Diplomático
CEO / Client Services Manager: Alberto Martínez
Contacto del cliente/ Client: 
Global Web: Beatriz Martínez y David Palacios
Diplo&Co: Camille Billier y Patrizia Damiani
Account executives: María Hermida, Alejandro Saz y Cristóbal Ramírez
UX Design /Graphic Design: Lucía Rodríguez y César Bertazzo
Technology and Development: Santiago Noguera y Óscar Cordero