Rebranding of Darwin & Verne
There is Darwin in everything. In everything, there is Verne. Darwin is science, understanding the world as it is. And Verne is to create, to imagine the world that could be. This was the starting point for the strategic positioning and rebranding of Darwin & Verne, formerly Darwin Social Noise, which was launched as a creative brand consultant. Its new purpose was to power companies' businesses by giving value to their brands through data and creativity and thus connect them to people.
The proposal was to explore the dualities that juxtaposed the universes of Darwin and Verne as seen from our sector, representing the world of reason and research of Darwin with the imagination and predictive, inspirational capacity of Verne.
For example, the duality of reason-emotion, appropriating the expressive territory of journeys (those taken by Darwin in his expeditions and those by Verne in his stories) and creating a graphical system based on the lines of the map. We started with the naming, followed by the entire visual identity (logo, typography, colours) and sound, and ended with all the graphic applications in digital media (web, social media, graphics, videos, presentations, wetransfers, etc.).
The combination of the rational and the dream world, the study of the past with the ideation of the future, examining yesterday in order to imagine tomorrow. Two opposing, complementary worlds, where we represented the duality and union of Darwin & Verne and managed to generate a flexible visual identity through each channel and application that was capable of representing reason (Darwin) and emotion (Verne).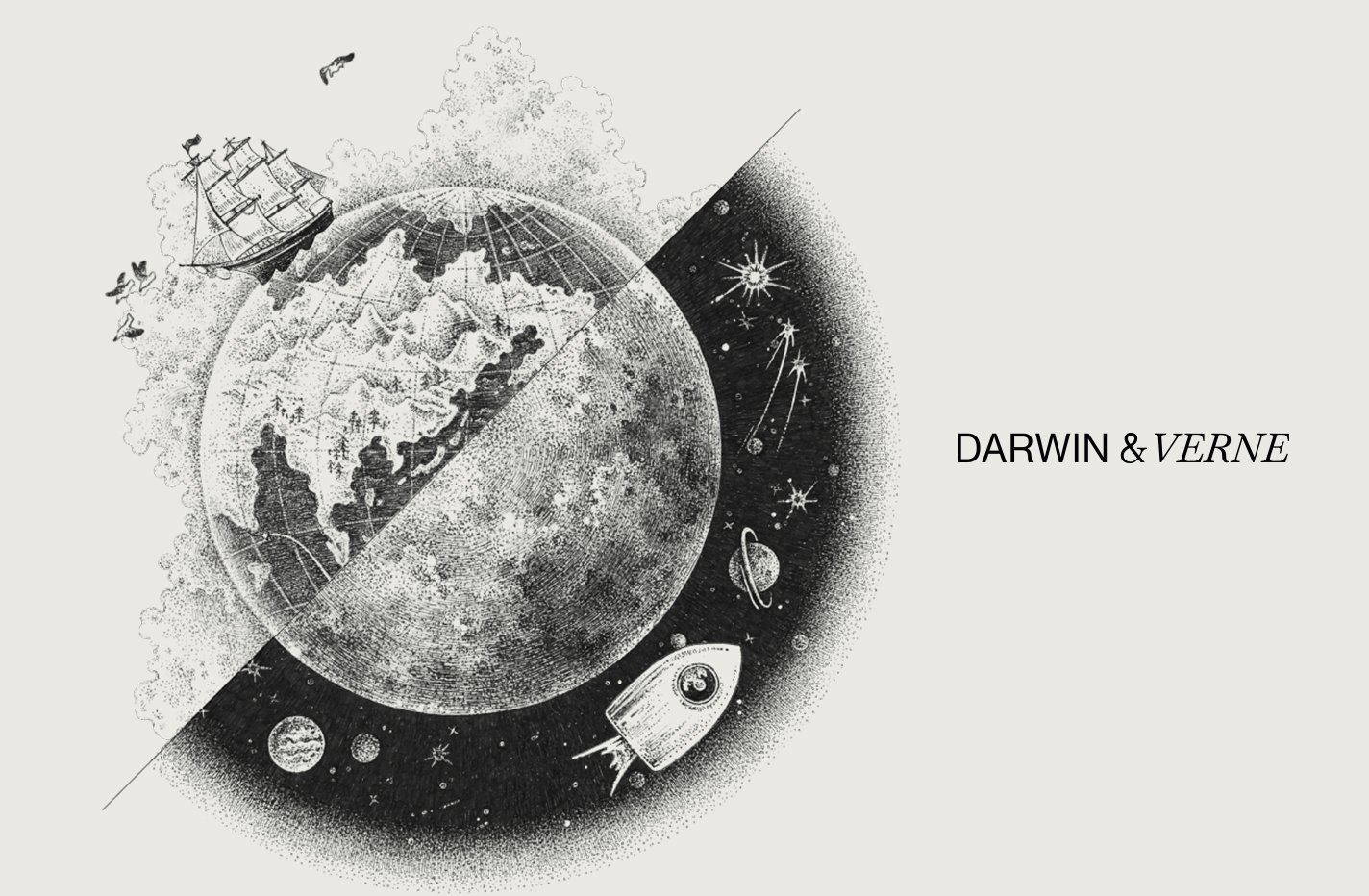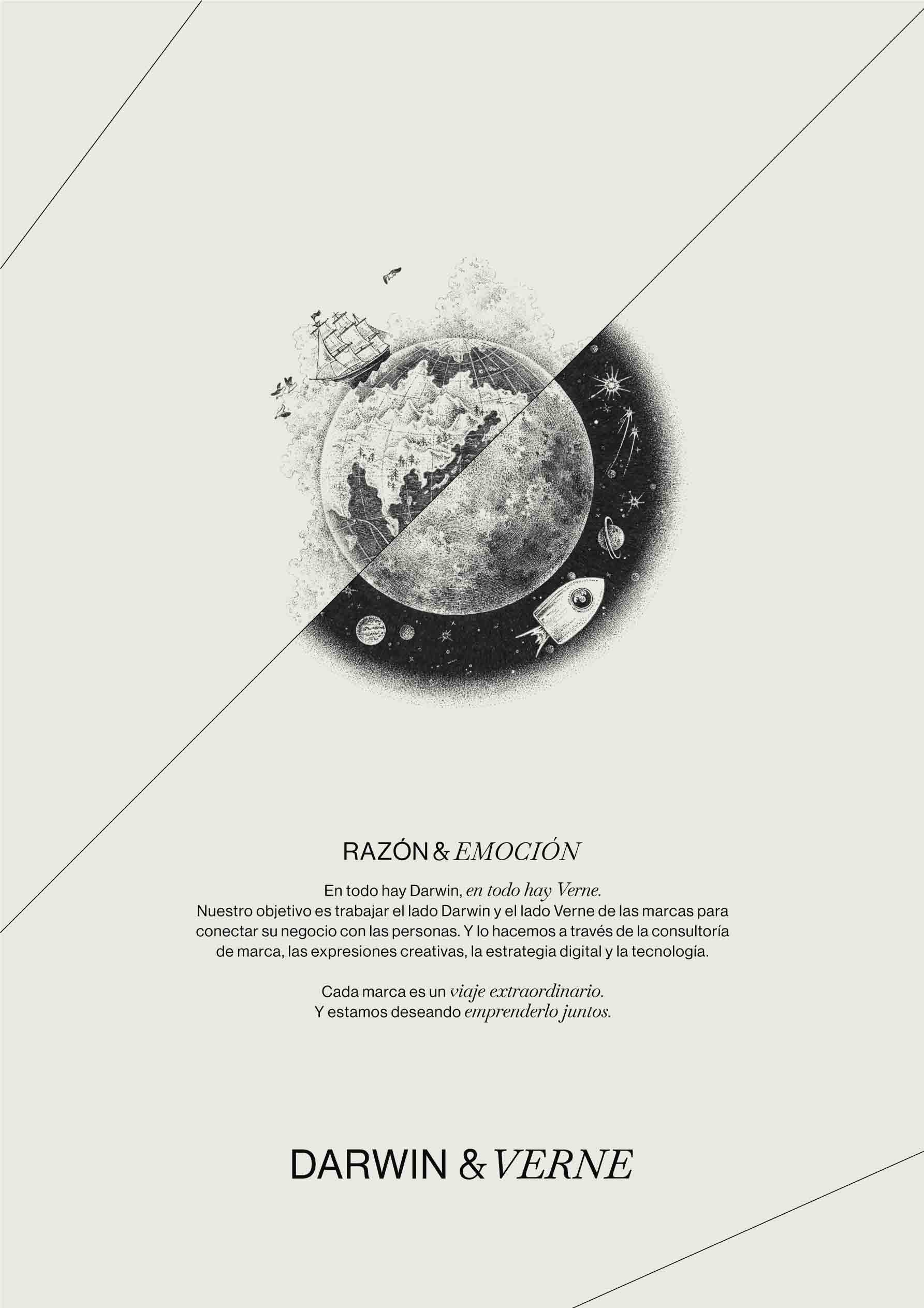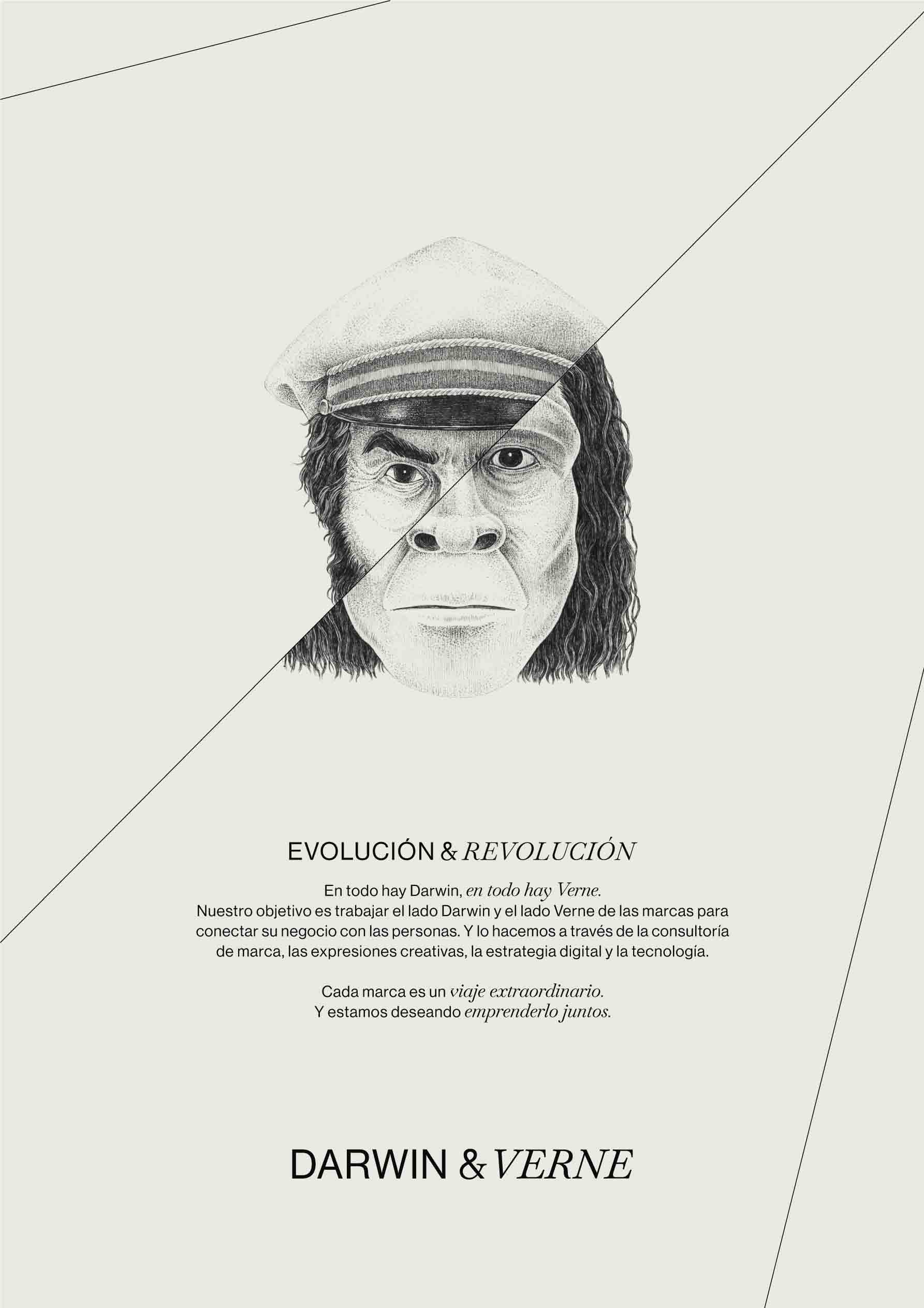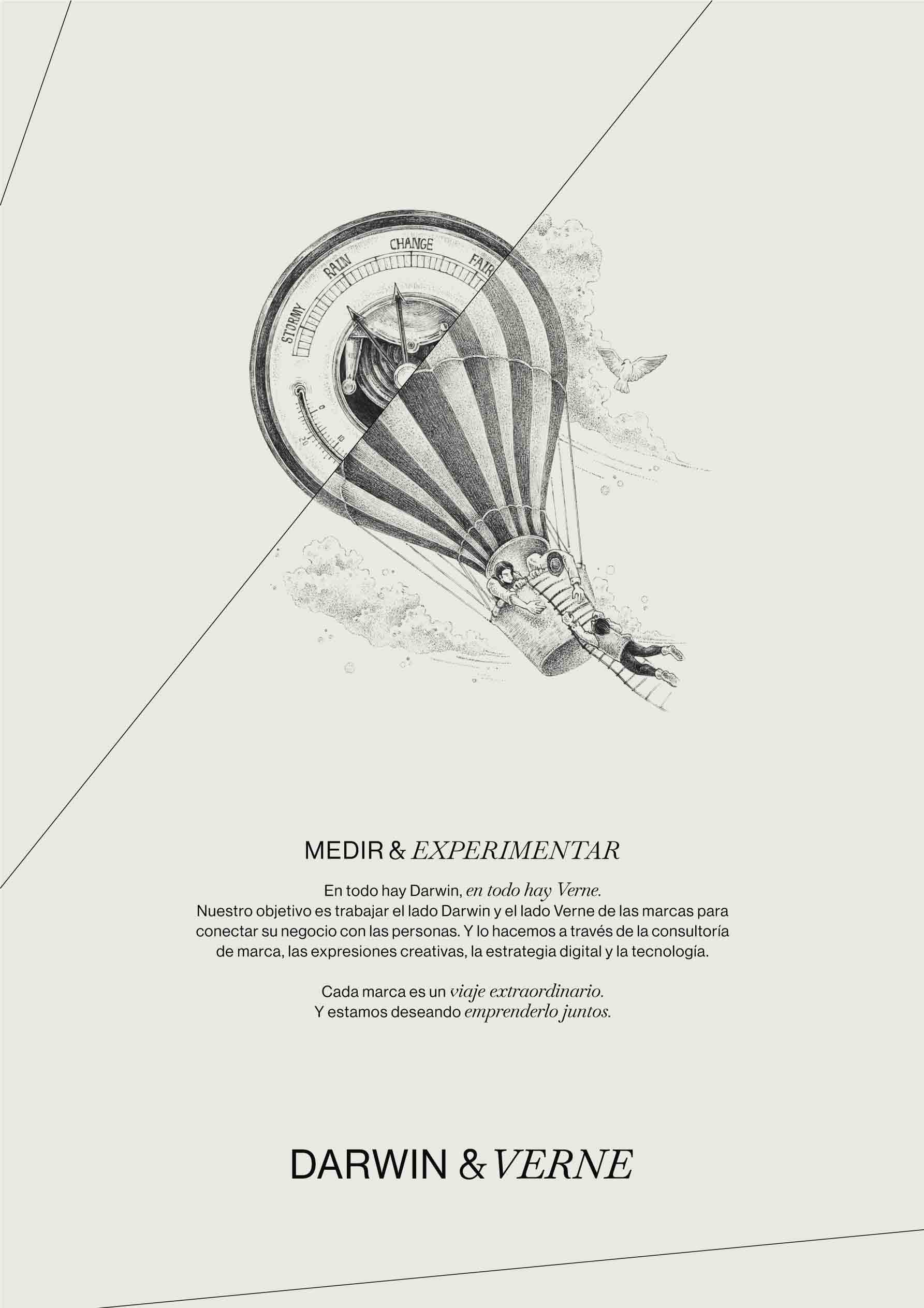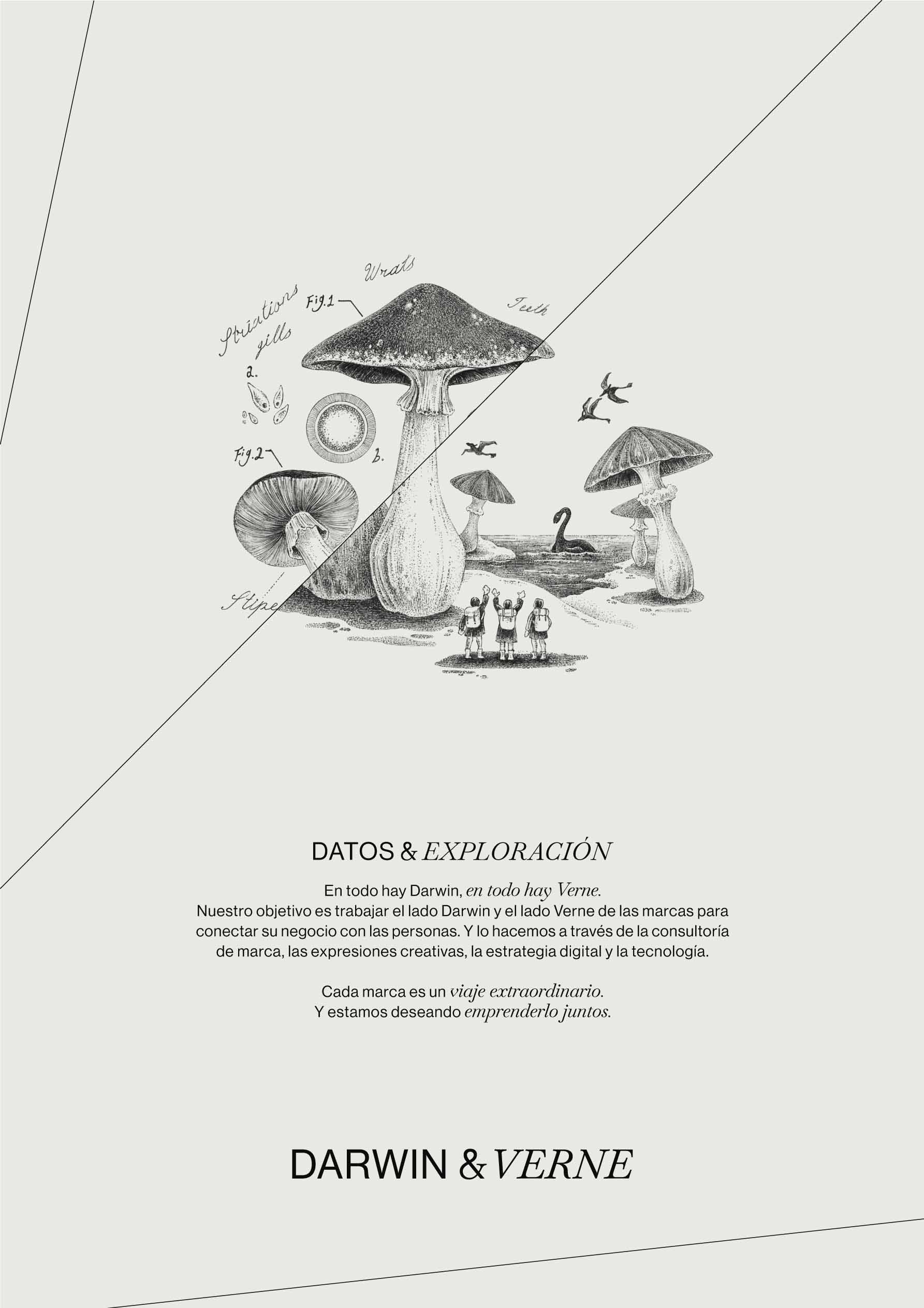 Data sheet:
Creative Director: Carlos Sanz de Andino
Strategy Directors: Nacho Huidobro, Miguel Pereira and Alberto Martínez.
Executive Creative Manager: Óscar Moreno
Art Director: César Bertazzo
Technical Director: Óscar Cordero
Production Director: María Jiménez
Audiovisual Production: Visual Noise
Web development: Media and projects
Graphic design: Erretres
Creative direction Erretres: Pablo Rubio
Creative direction Erretres: Oliver Briggs
Strategic direction Erretres: Blanca Prieto
Editor Erretres: Carlos Herrero
Graphic design Erretres: Sergio López, Inés Redondo, Rocío Soler