"Portals", new campaign by bluaU, Sanitas
CLIENT
Sanitas
SERVICES
Creativity
Audiovisual Production
CLIENT:Sanitas
SERVICES:Creativity and audiovisual production
In 2020, we developed the launch strategy and the integrated campaign for bluaU (still under the Darwin Social Noise brand), with excellent results in terms of notoriety and conversion. Now, after a competition in which several agencies participated, we have once again been commissioned by Sanitas to conduct its latest campaign. The communication strategy continues the path taken by the brand a year ago, and emphasises the commitment to constant innovation in digital health combined with a dedication to customer support and excellent service.
Sanitas is once again innovating in healthcare by adding two new features to its bluaU digital insurance: the new profile 'Connect with your health' to lead a healthy life, with which people can monitor their health through their own device connected to the My Sanitas App to do a follow-up with a medical team, and the reinvention of the dermatology video consultation, introducing the use of imaging and artificial intelligence in diagnosis.
 These innovations are in addition to the vital signs measurement by facial image, digital health programmes and digital consultation on the day, among others, already offered by the company.
 Under the brand slogan 'bluaU, one step further in digital medicine', the work includes pieces for television, radio (conventional and podcasts), graphics, outdoor, social media and digital display and VoL campaign.
The commercial, for television and digital, shows a journey through portals that, thanks to technology, connect people's daily lives with Sanitas medical teams. It was made by the production company BeSweet Films, with director Guillermo Madurga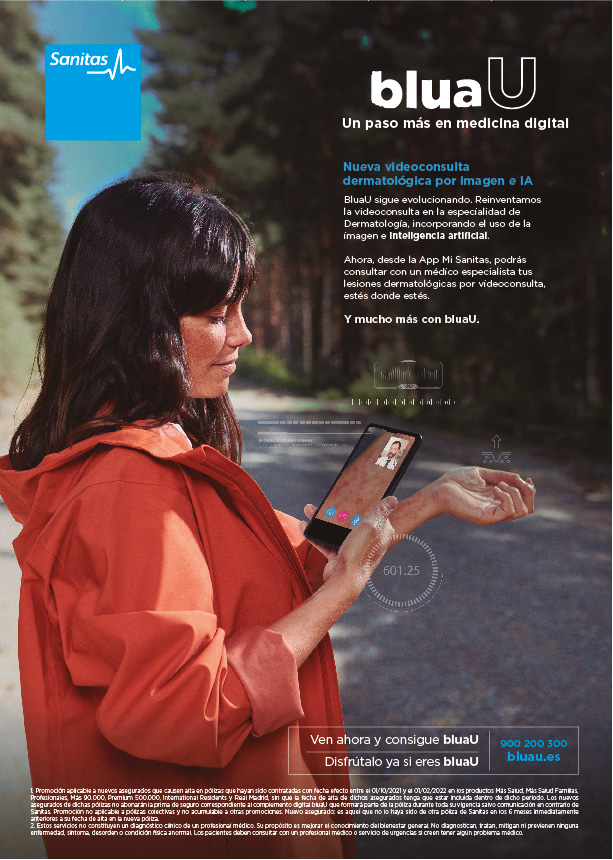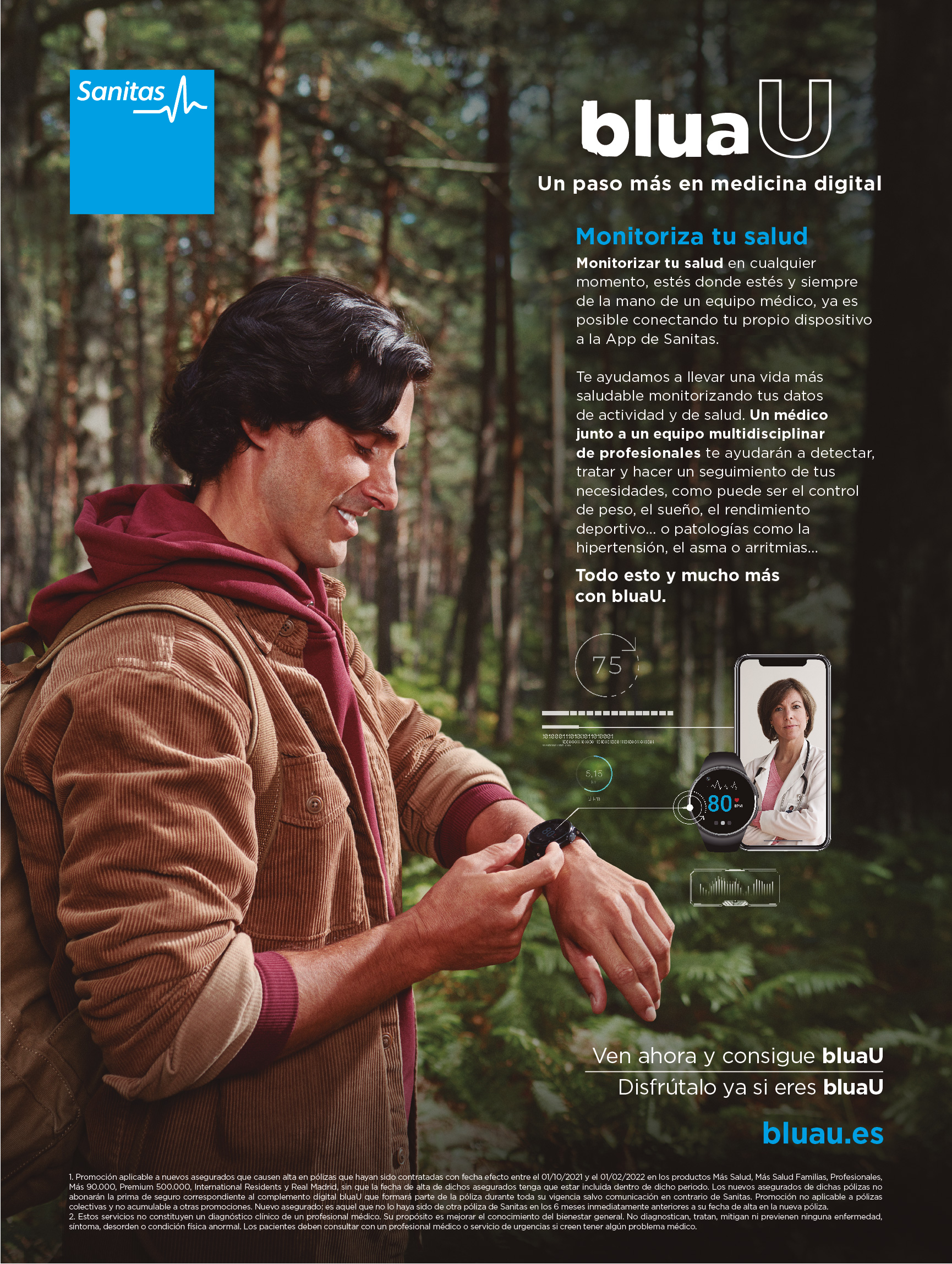 Data sheet
Agency: Darwin & Verne
Advertiser Sanitas 
Product: Health insurance
Client contact: Luisa Escribano, Marina Rosas, Alejandra Carriedo, Gema García, Joan Miró and Alfonso Masedo
Media Agency ymedia Wink iProspect
Creative Director: Carlos Sanz de Andino
CEO: Alberto Martínez
Account Director: Javier Alejandre
Accounts Team: Javier de Prada, Ana Fons, Laura Berenguer Madiedo and María Díez
Executive Creative Manager: Óscar Moreno
Creative Team: Alicia Vilches, Pablo Mendoza, Ángela Serrano y Aurora Asencio
Audiovisual Production Director (agency):: María Jiménez
Production Company: Be Sweet Films
Director: Guillermo Madurga
Productor Executive Producer: Juan San Román
Producer: Celia Esteban 
Post-production Studio: Glassworks
Sound Studio: The Lobby
Title: "Portals"
Pieces: 30″, 20″ and 10″ TV commercials, radio commercials (conventional and podcasts), graphics, exteriors, social media and digital display and VoL campaign.