'Outside, Inside', something new from Darwin & Verne for Sanitas
CLIENT
The Core Entertainment Science School
SERVICES
Creativity
Contents
Audiovisual production
Digital
To publicise the launch of 'Cuida tu mente' (Look after your mind), the new mental and emotional health service for customers of Sanitas bluaU.
Mental health is no longer taboo and has become another aspect of health that we should all look after and talk about openly, without worrying about what people will say. 
To address that need, which has grown to such an extent in recent years, Sanitas has once taken the lead with Cuida tu mente (Look after your mind), reinventing its psychology service using the most innovative technology to care for and protect the mental and emotional health of its customers. Sanitas has taken another step forward in digital medicine by offering this new service to all new customers who take out a policy that includes the bluaU digital add-on. Customers who already have bluaU as part of their coverage will also be able to use Cuida tu mente.
Sanitas, together with creative brand consultancy Darwin & Verne, has launched a multimedia campaign that stresses the importance of taking care of ourselves on the inside. The communication strategy follows the path taken by the brand for some years now and emphasises its commitment to constant innovation in digital health combined dedication to customer support and excellent service.
When it came to the campaign, the agency was faced with a challenge. "This time, the bluaU campaign needed a different approach than in the past. We were no longer just talking about technology and innovation in medicine, but also about something much more sensitive, much more personal," say Darwin & Verne. The campaign is based on the insight behind the creative concept: "What we show on the outside is not always the same as what we are feeling on the inside. We live in a visual culture that is increasingly preoccupied with external appearances and does not spend very much time thinking about how people feel on the inside and why they are feeling as they do."
Cuida tu mente is intended not only to treat mental and emotional problems once there is a problem, but also focuses on staying well. Using artificial intelligence, the service enables customers to make do an emotional stock-take to find out how they are and, depending on the results, customers will be able to access personalised content, self-guided therapies, much more focused and lasting follow-up and, of course, they will have professional support if they need it, either in person or via video-consultation. 
Under the slogan 'Inside, Outside', the campaign has been running since 3 October on TV and in print, and on outdoor and digital media. 
Using a series of juxtapositions of images, the spot reflects how we appear to others and how we really feel inside when we have a mental or emotional health problem like anxiety, depression or a lack of communication with our loved ones
To represent the concept, light plays a leading role in the narrative. The spots have been produced under the vision and direction of director Álvaro Stocker with international production company Antiéstatico. In the words of the director: "It was important to understand and convey what a psychology service like Cuida tu mente can offer at a time of darkness for people. The light and the performances by the actors play a leading role in conveying that," says Álvaro.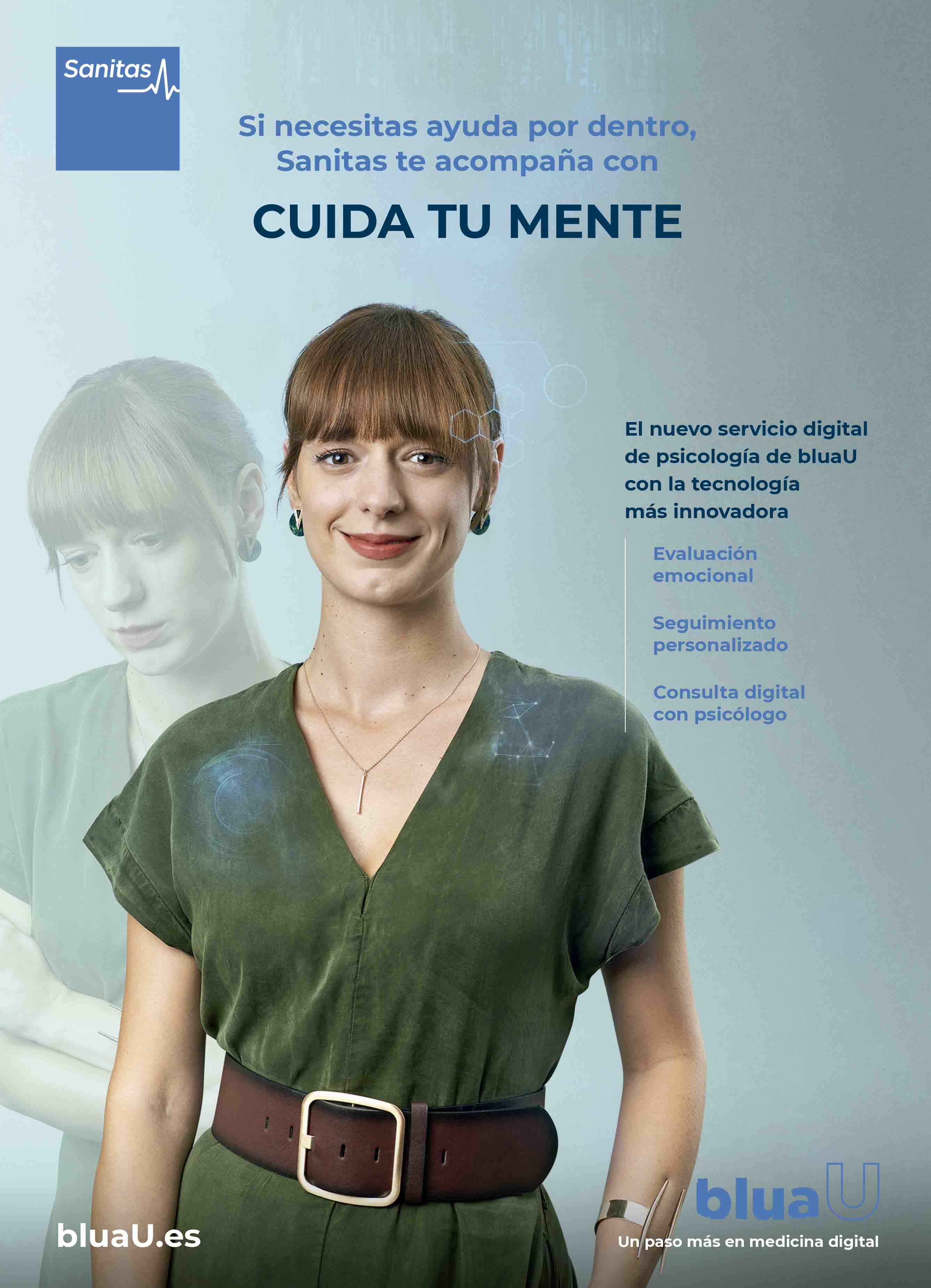 Data sheet
Agency: Darwin & Verne
Advertiser: Sanitas
Product: Health insurance
Client contacts: Luisa F. Escribano, Marina Rosas, María Lujo, Isabel Esquíroz, Joan Miró, Alfonso Masedo and Gema García.
Media Agency: Ymedia Wink iProspect
Creative Director: Carlos Sanz de Andino
CEO: Alberto Martínez
Accounts Director: Javier Alejandre
Accounts team: Javier de Prada, María Parejo and Carolina Cerro
Creative Team: Alicia Vilches, Pablo Mendoza, Iago Álvarez and Aurora Asencio
Head of Audiovisual Production: Mamen Puyo, María Jiménez and Andrea Rosen.
Production Company: Antiestático
Director: Alvaro Stocker
Director of Photography: Santi Cantillo
Post-production studio: La Zapatilla Roja
Sound Studio: Beat Music