Mutua Madrid. Open Live Engagement
CLIENT
Mutua Madrid Open
SERVICES
Digital PR
Innovation
Digital strategy
CLIENT: Mutua Madrid Open
SERVICES: Digital PR, innovation and strategy digital
Large sporting events draw absolutely massive crowds together, not only physically but also virtually through social dialogue. The problem is, with Twitter and Instagram's endless stream of activity, this content is constantly shifting and quickly vanishes.
The Mutua Madrid Open is a benchmark ATP tournament in Spain with a 15-year history and over 200,000 fans in the stands at the last edition. The proposition Social Noise put forth was to harness the event's impact and turn it into relevant user content.
Darwin & Verne used Guud for this task, a real-time data processing engine launched under the aegis of the agency offering a comprehensive solution for events involving information collection, content moderation and its display in real-time.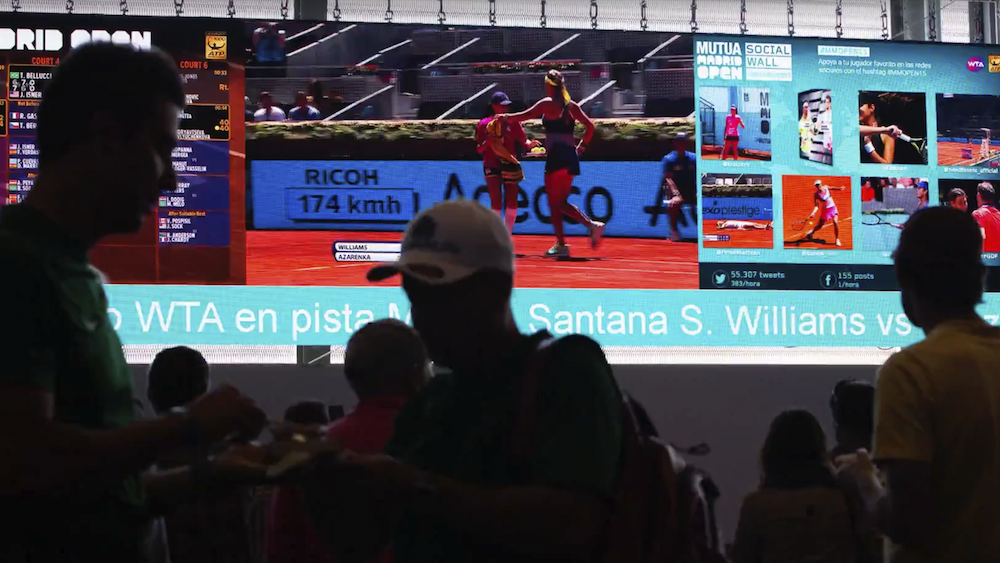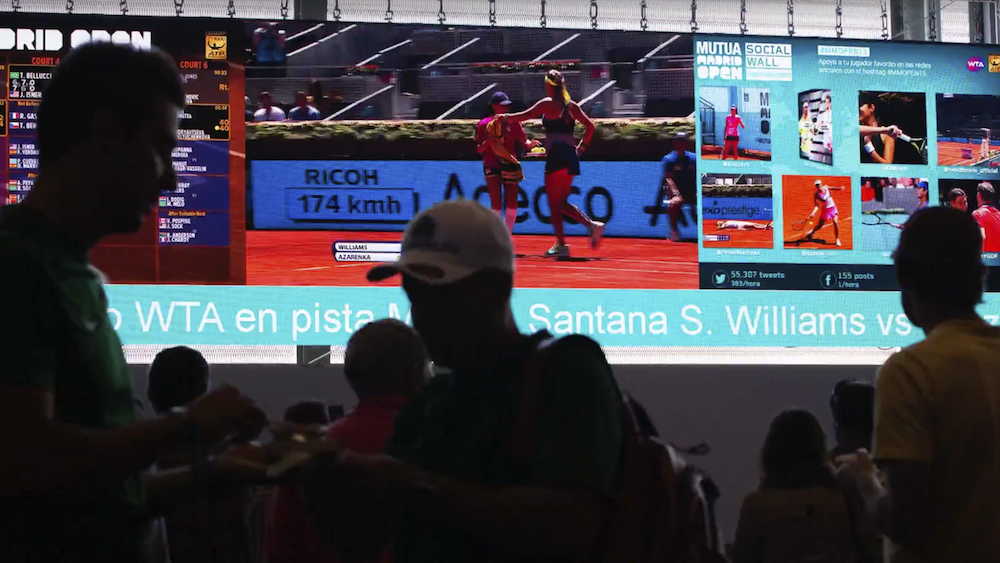 The project had three key elements:
Digital Signage: Social data visualisations were developed to display on screens throughout the venue. They provided fans with the overall statistics on the social media buzz surrounding the event, the ranking of athletes based on social media impact, and graphs depicting the dialogue taking place on each match and important moment.
Web and mobile. The Mutua Madrid Open website featured a special mobile-optimised section, with a ranking of the tournament's athletes in terms of social media relevance. Users in the stands and following the matches from home could use different filtering options to browse the content and view statistics on each player.
A space was also created as a second screen for fans watching the matches at home on TV, displaying the most relevant tweets and Facebook and Instagram updates on the tournament.
Finally, Twitter's Auto-Responder feature was set up, an automated tool allowing fans to easily request information in real-time: they simply had to mention @MutuaMadridOpen and include the word 'schedules' or 'results' to instantly get the tournament's schedule or scores.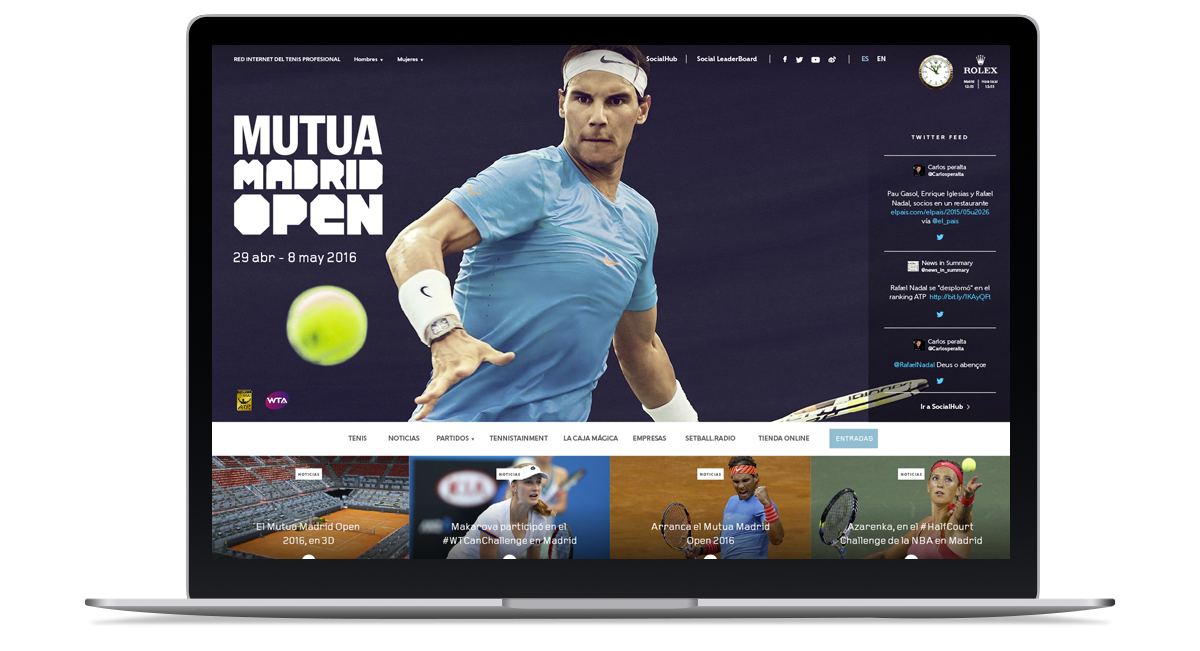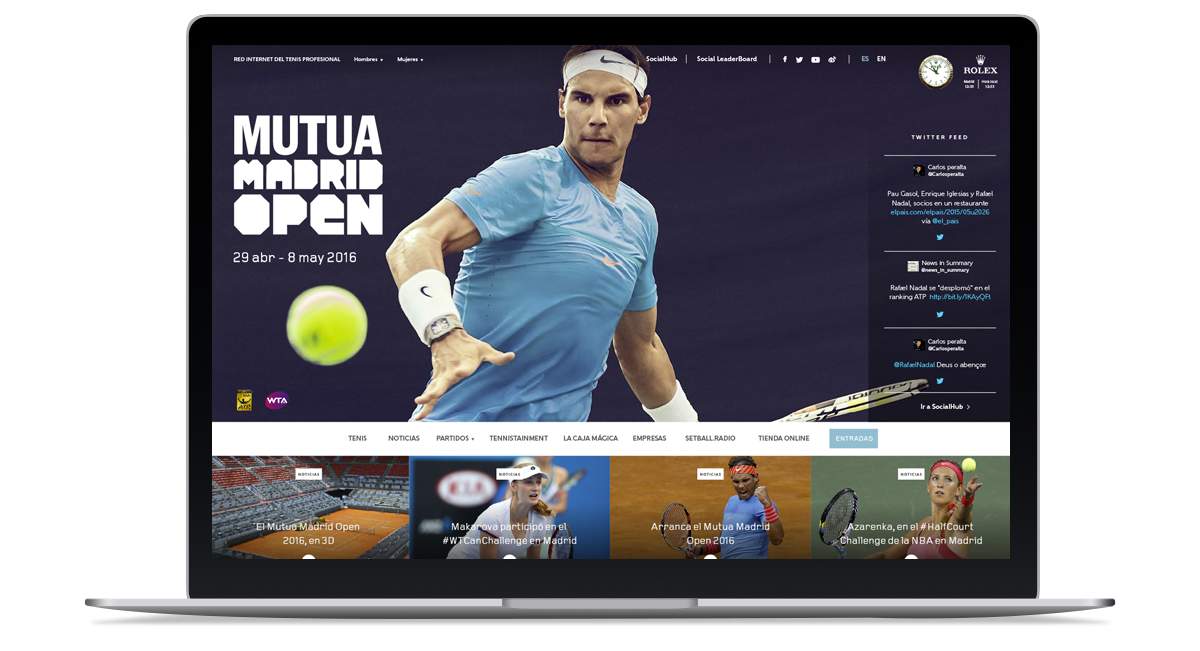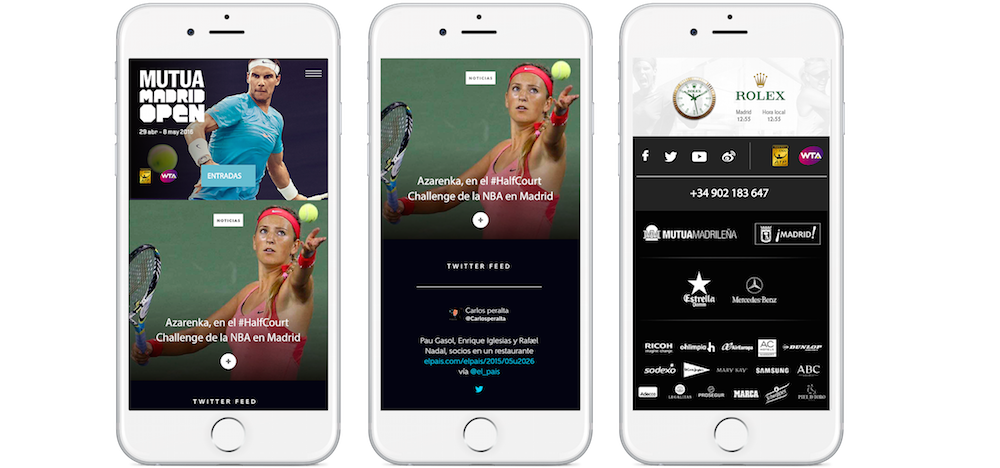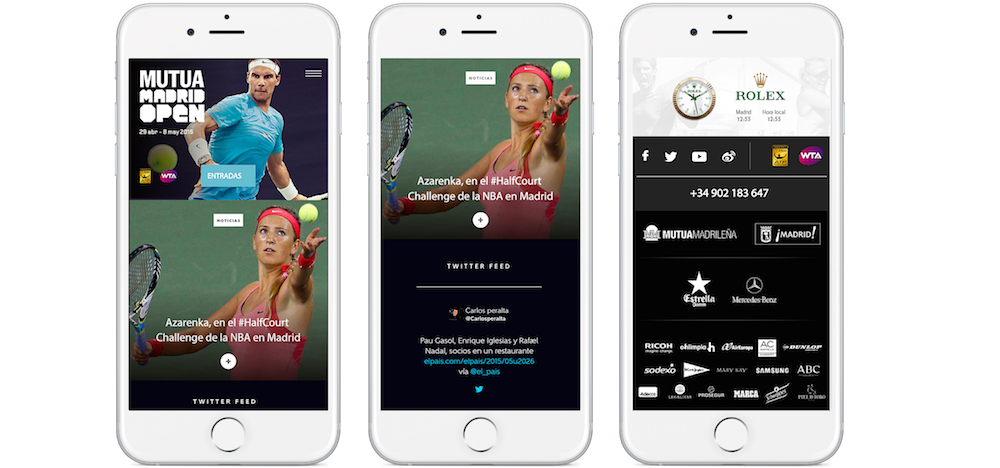 This endeavour allowed Mutua Madrid Open to take control of the social dialogue surrounding the tournament, offering relevant content to users and growing its online community by over 5000 users, generating over 300,000 comments and becoming Spain's trending topic during the final match with over 32,690 posts.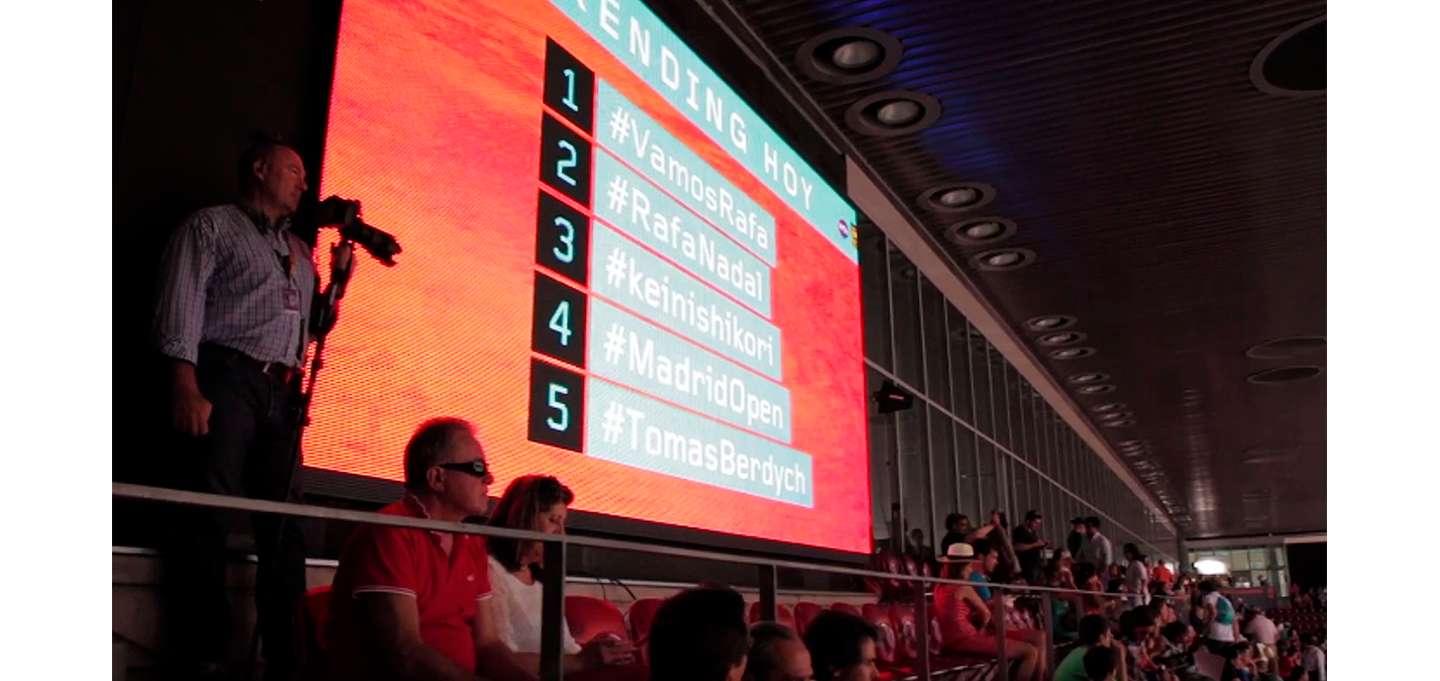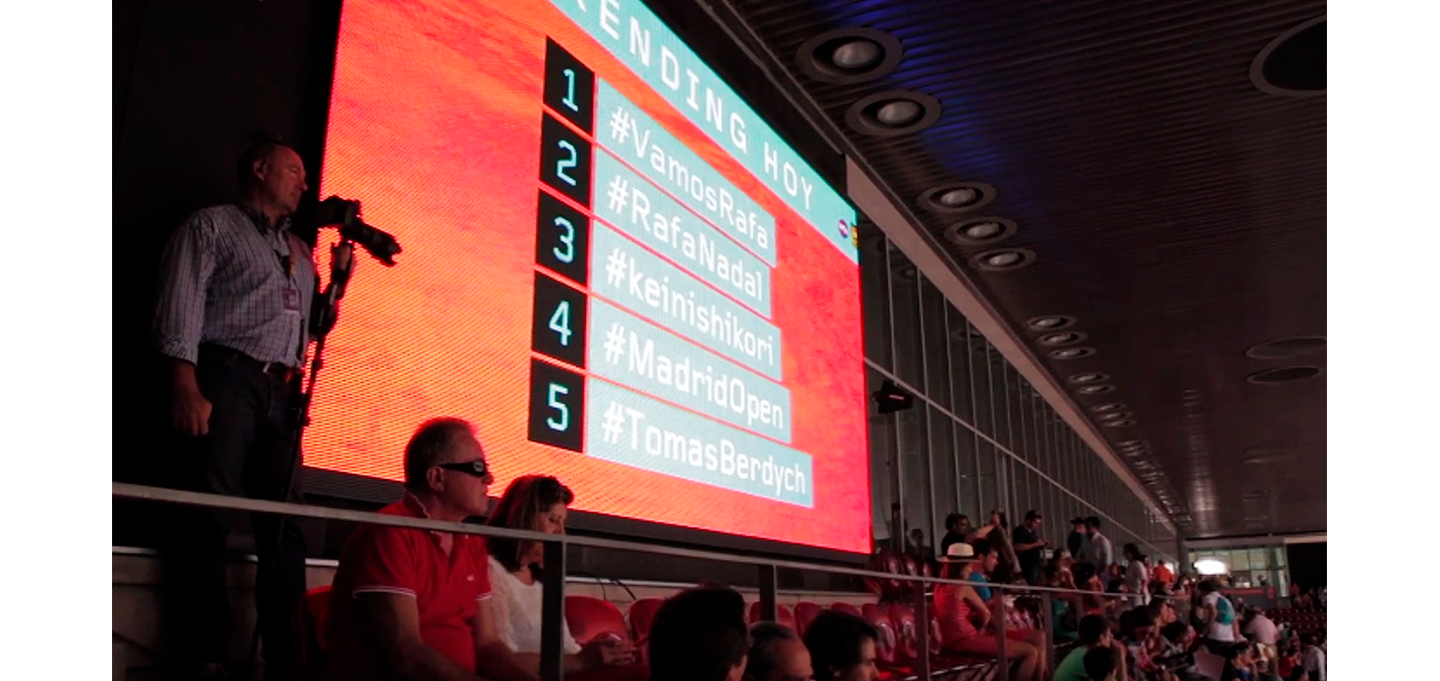 Not only that, the Facebook posts during the tournament got over 1.5 million views, placing this event among the top four in the Masters 1000 series in terms of social media activity.