Martin Miller´s Gin. Martin Miller's Trip
CLIENT
Martin Miller's Gin
SERVICES
Branded content
Digital
Objective
To achieve renown and tell the brand's story by allowing followers to become part of it through a storytelling technique.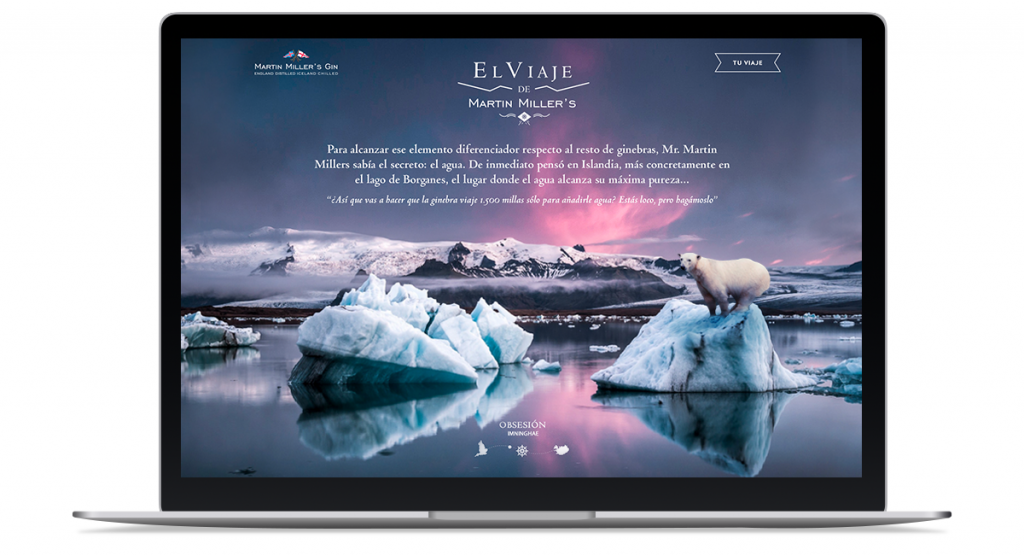 Darwin & Verne launched El Viaje de Martin Miller (Martin Miller's Trip), a competition where Martin Miller's Gin, the prestigious brand of super-premium gin, offered its followers the opportunity to recreate Mr Martin Miller's 3000-mile journey between London and Iceland to create his gin. Martin Miller's journey was a 10-day adventure in the hopes of obtaining the purest water in the world, the secret to the exceptional flavour of this super-premium gin.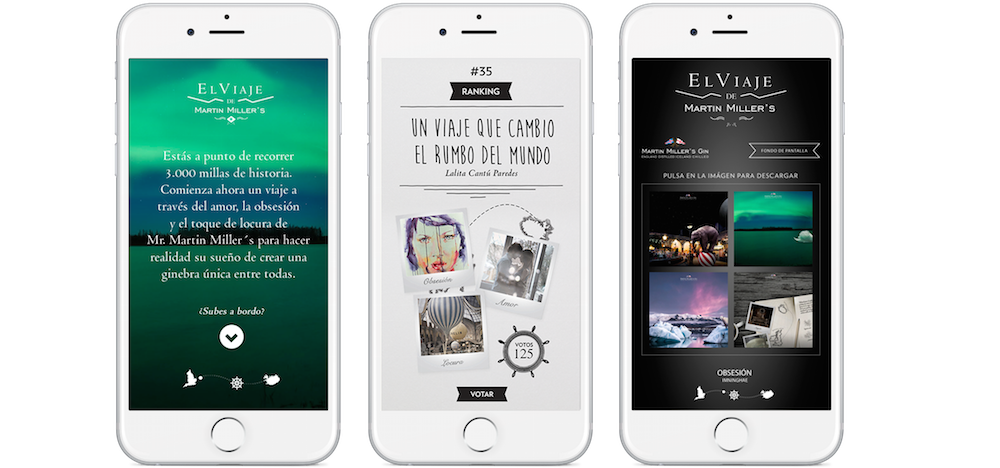 The initiative was carried out through the microsite www.martinmillerstrip.com. Users had to create their own travel log, using their own photos to show what love, obsession and a touch of madness meant to them (the values that define Martin Miller's Gin). The brand then selected a winner from the 10 most voted travel logs, who was awarded a fantastic prize: a 10-day trip for two from London to Iceland.