"MAdrileÑOS", Ibercaja's new campaign
CLIENT
Ibercaja
SERVICES
Creativity
In October 2021 Ibercaja launched "Madrileños", a campaign to generate notoriety in the region of Madrid. The aim was to boost client growth and strengthen the bank's bond with the city.
We discovered a great insight and we saw that, after the last bank merger, Madrid was left without its own city bank. But how could a bank with roots in Madrid demonstrate its support for Madrid? We looked at the bank's fundamental goal, its accompaniment of people's lives and its presence in the capital since the 80s, to imagine and build a message that would connect with citizens.
The result was "MAdrileÑOS", a large outdoor campaign with a support and accompaniment message for all people living in the capital. The campaign sympathetically communicates the bond that has always existed between the Madrid and Aragón communities, as well as conveying the bank's commitment to this autonomous community.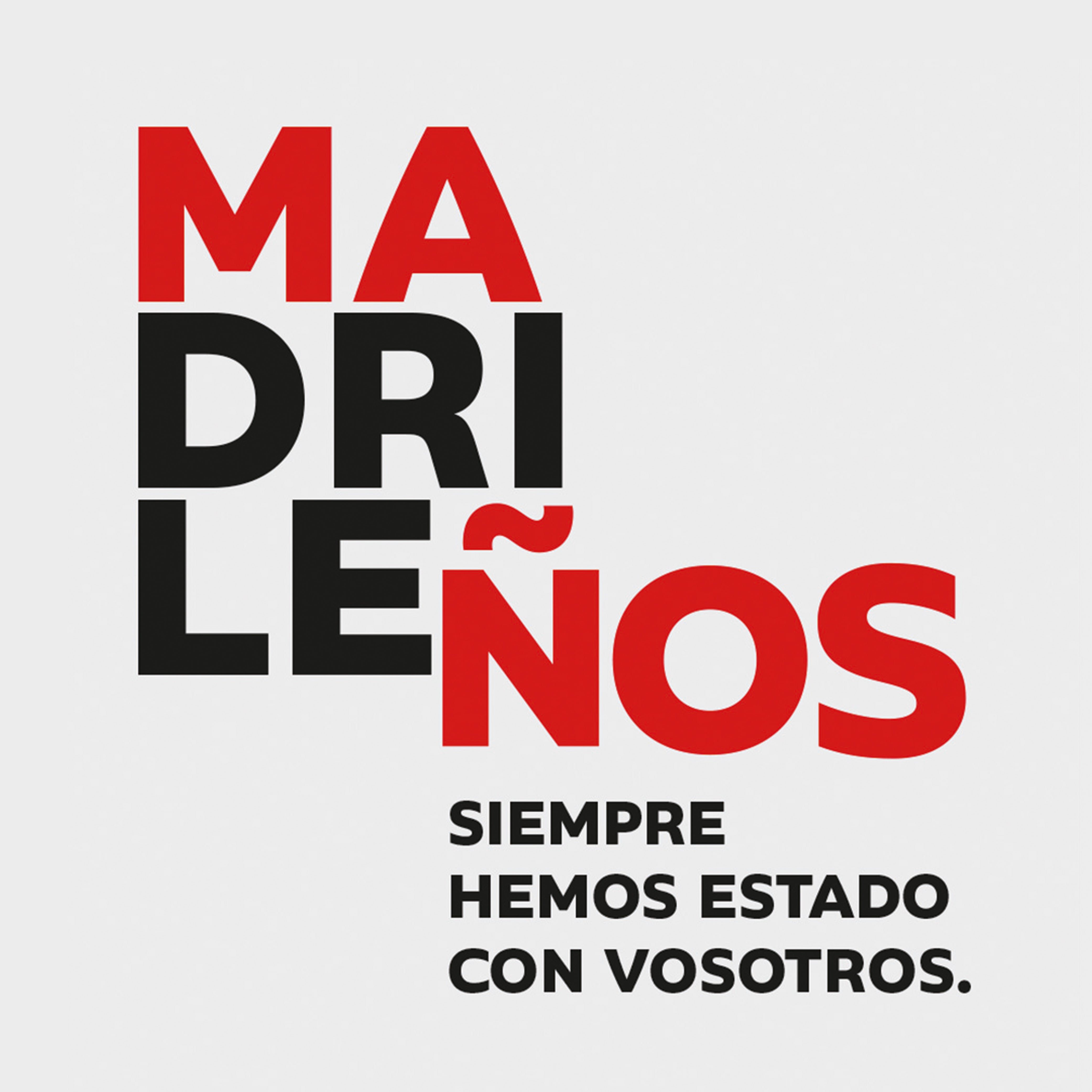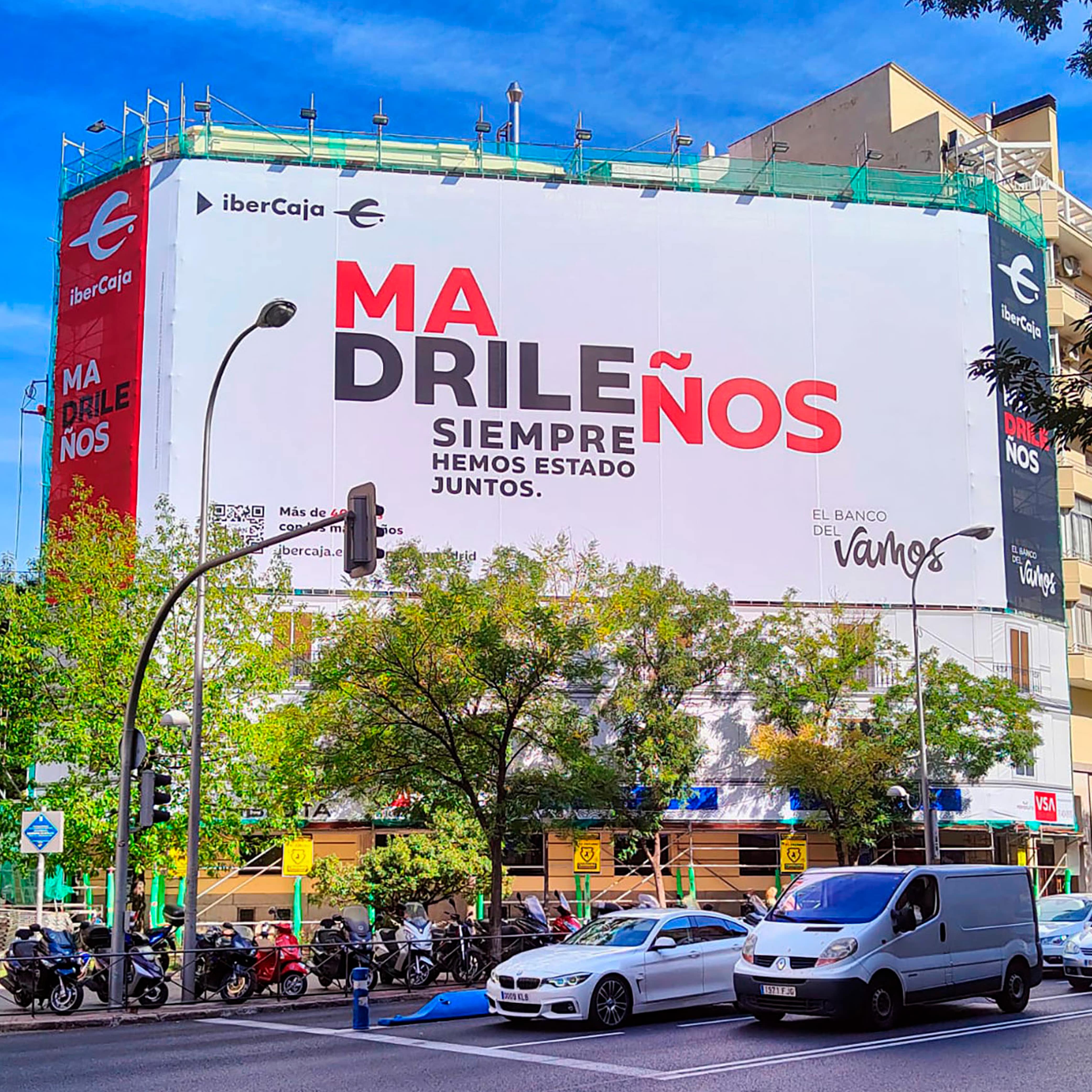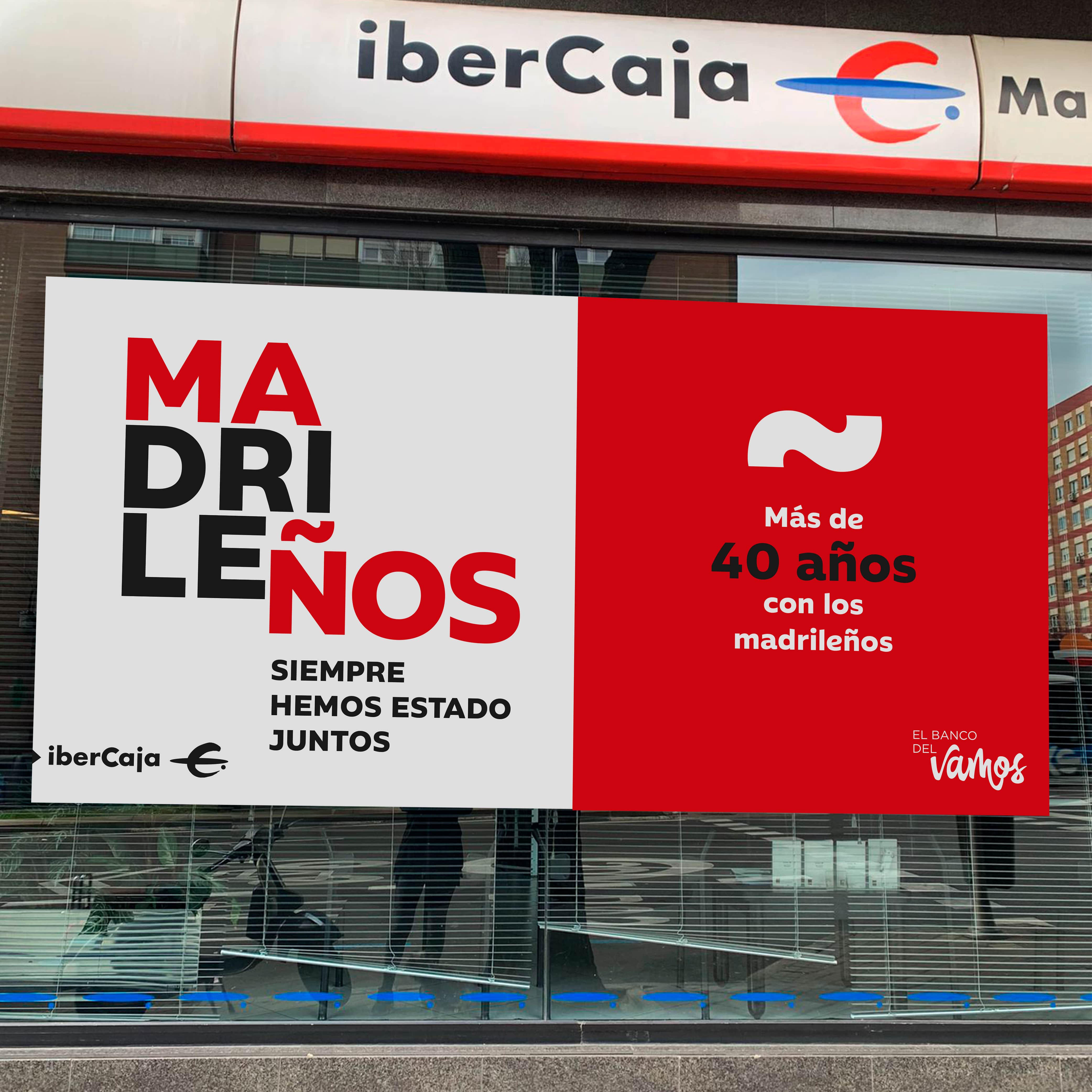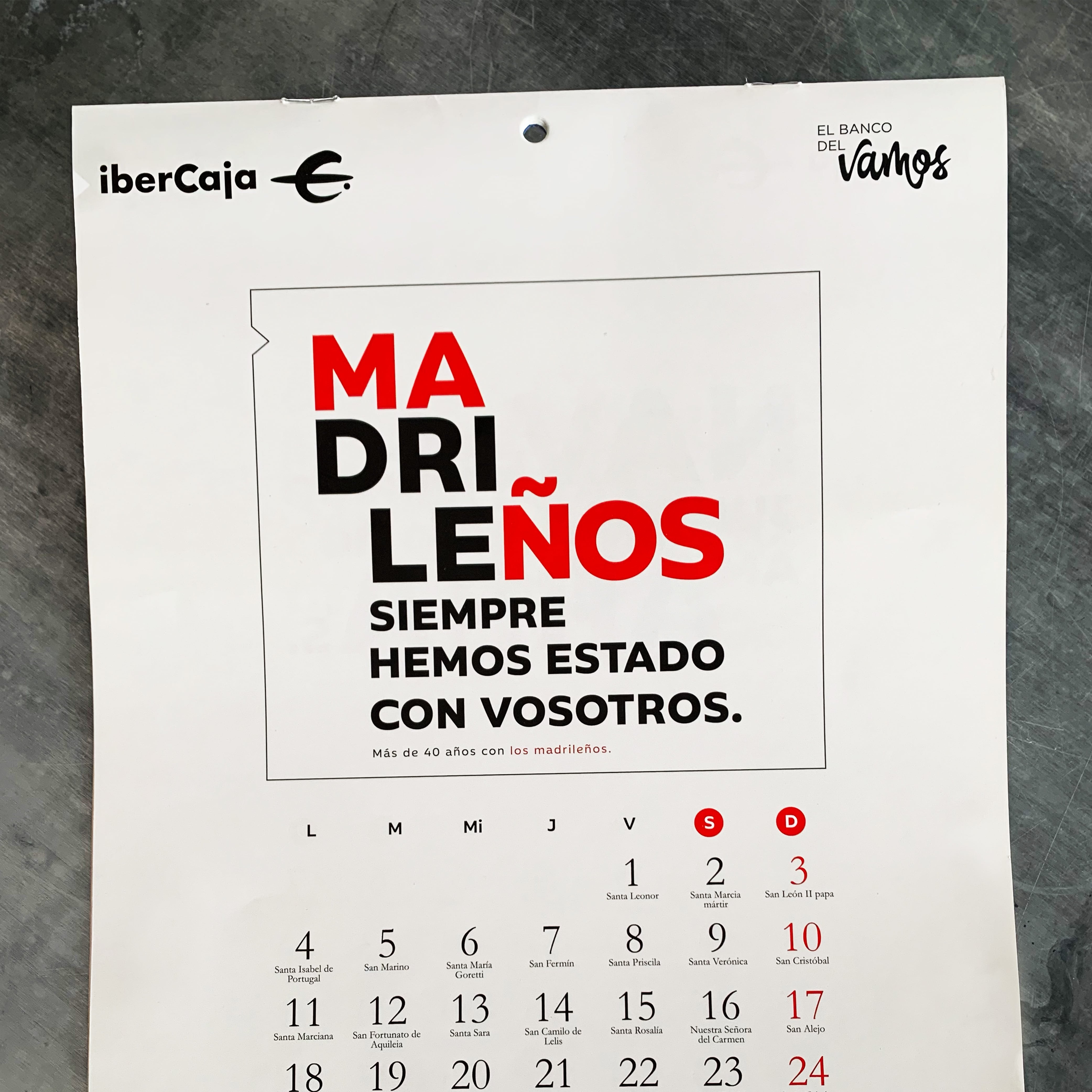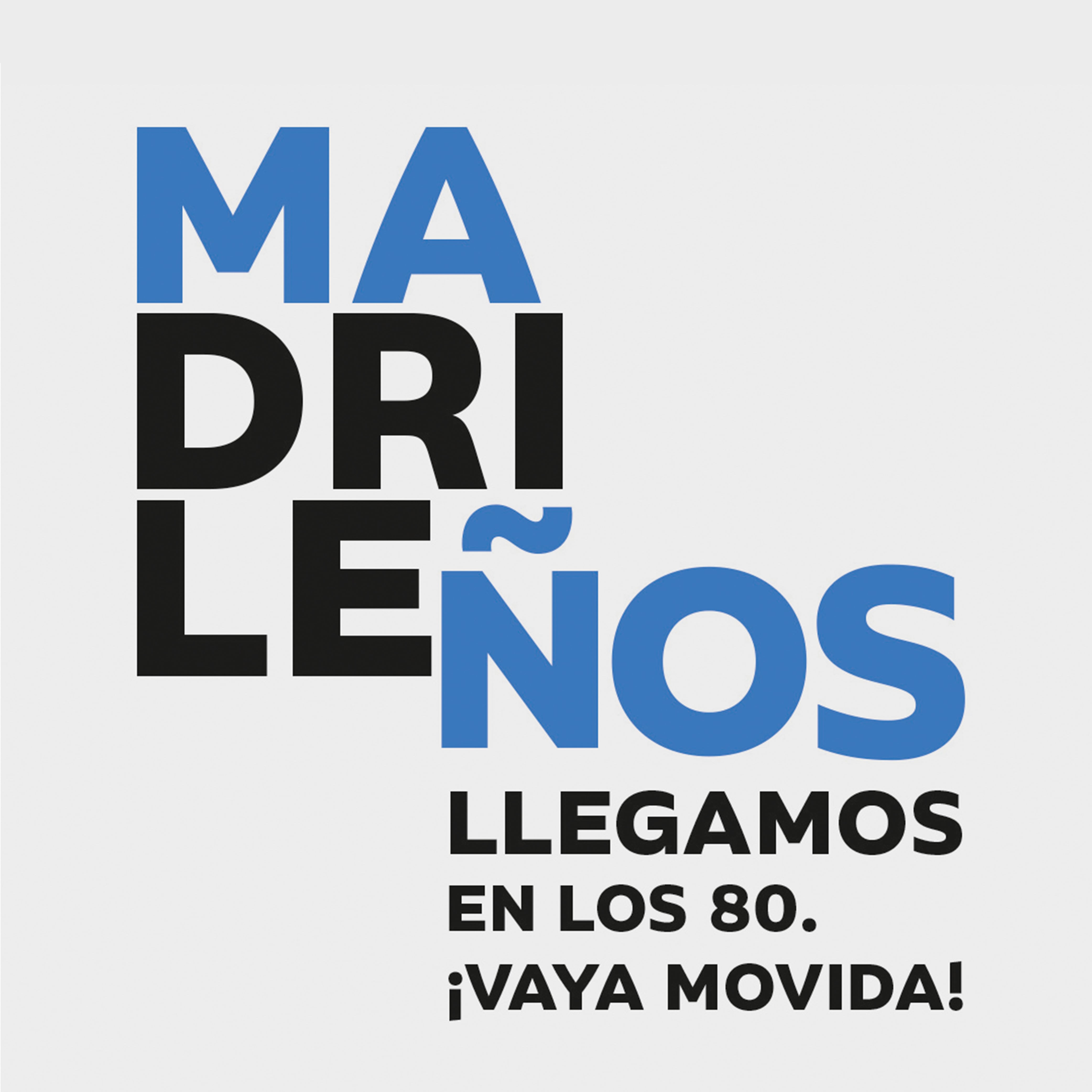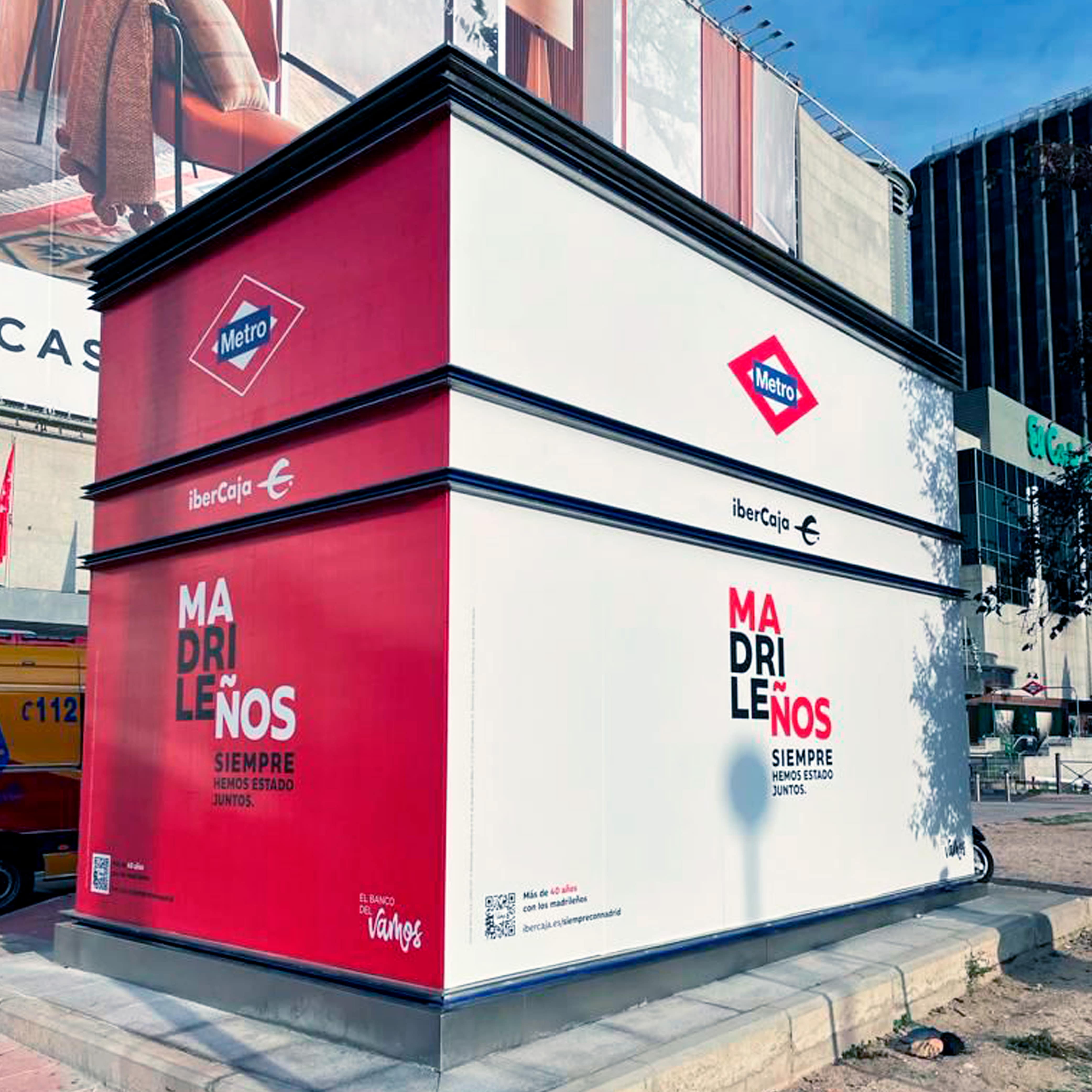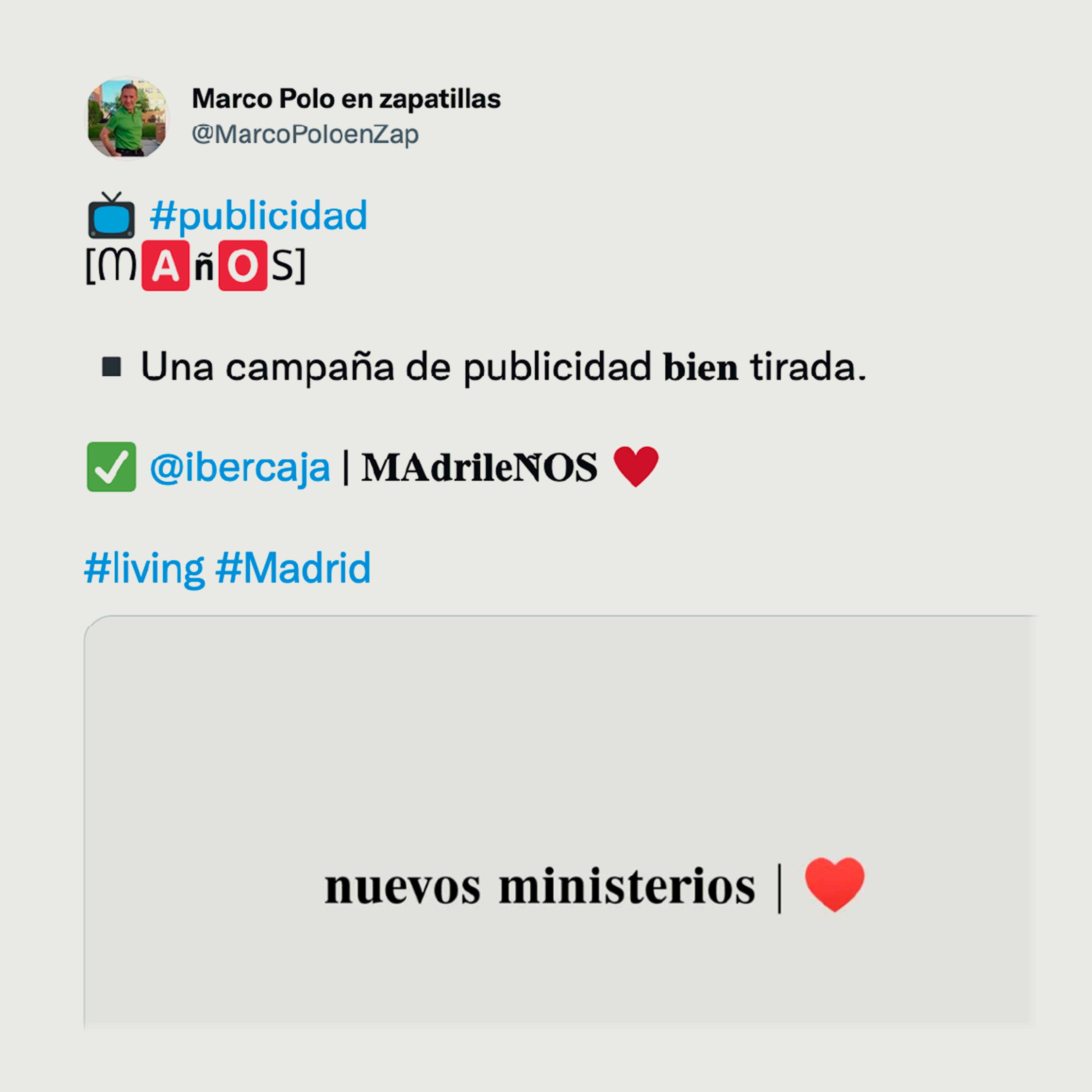 Data sheet
Agency: Darwin & Verne
Advertiser: Ibercaja
Creative Team: Carlos Sanz de Andino, Alicia Vilches and Pablo Mendoza
Design Team: César Bertazzo
Accounts Team: Nacho Huidobro, Soraya Zamorano and Julia García
Client Contact: Maria Carmen Barea, Antonio Saz and Elisa Bellosta