ICEX. Foods & Wines from Spain. Spain in Colors.
CLIENT
ICEX
SERVICES
Digital strategy
CLIENT: ICEX
SERVICES: Digital Strategy
Silver Medal forBest Digital Advertising at the Best Awards 2020.
The purpose of this project was to link the variety and richness offered by the Spanish agri-food sector and its gastronomy to a range of colors. Through Instagram, each month we browsed through Spanish food, recipes, wines and landscapes, relating them to a particular color or chromatic range. 
The aim was to impact the IG target user (foodies, professional audiences, importers and distributors of Spanish products in international markets) with a new approach of colorful content which is closely related to their interests. 
As well as its presence in IG, this project was further developed in other digital communication formats through the Foods & Wines from Spain brand. Once the monthly post of each color had been concluded in IG, a report was prepared for the Foods & Wines from Spain website with the aim of creating content which would surpass the ephemeral nature of Social Media and which could always be located through SEO criteria, both in the portal's own search engine as well as general ones. The report was disseminated through TW and FB using a video or GIF as a hook which compiled the best photos of the month. 
Spain in Pink: Floral Aromas, Sensual Wines and Sweet Temptations
Relaxing, jovial, romantic. The color pink is present in Spanish gastronomy through refreshing and complex Rosé wines, its fascinating cutting-edge ice creams created by master avant-garde chefs specialising in cold creations, and in the peach and apricot flowering trees which festoon the orchards in shades of pink when they bloom. Yes, Spain can be "pink" too.
Spain in Brown: Terroir, Tradition and Flavors Galore
From a bird's eye view, Spain can be seen in ochre and brown tones. The color of the terroir, of tradition, as well as the color of the barrels in which the wisdom of Spanish wineries is stored. This is the color of acorns, so closely associated with the Spanish treasure of the Iberian pig and its ham. And the color of Brandy, this old friend, full of vitality from its paradise in Jerez.
Spain in Purple: Flavors Bursting With Youth
The color purple is often associated with clarity, temperance and reflection. We become seduced by this color when we come across it in winter vegetables such as aubergines or purple cauliflowers. The same is true in summer when we enjoy seeing the fields of lavender and when we perceive in the black fruit the notes that are expressed in young, bright wines which are full of vitality. Along with the blueberries, with their short bursts of flavor…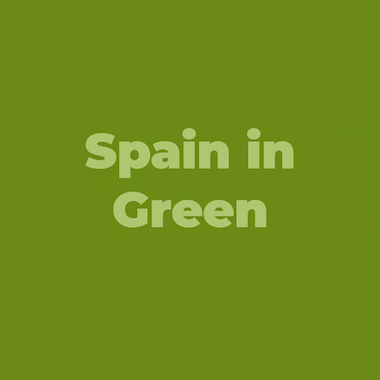 Spain in Green: Fresh Gastronomy With a Taste of Spring!
Who would deny the link between the color green and vitality, freshness and nature? These sensations call to mind the green leafy vegetables grown in Spain, the avant-garde cuisine of Spanish chefs who use plankton and seaweed, and Spanish olives, admired all over the world. And the green pastures where the cows, sheep and goats graze, whose milk provides us with the basis of our rich variety of cheeses.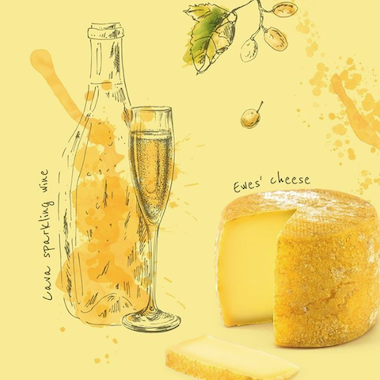 Spain in Yellow: Warm and Homey Flavors of Spanish Gastronomy
Pleasant, fun, balanced. This is the Spain we see through the color yellow. But what does it taste like? We can find notes of freshly-picked quince fruit from its tree; sweet bites of marzipan or spongy sobaos; of loaves of candeal bread, perfect for mopping up sauces, as well as traditional cheeses such as Arzúa-Ulloa and Mahón-Menorca. It tastes of our jewel from the olive groves: extra-virgin olive oil. We can also find it in the fragrant white wines made all over the country.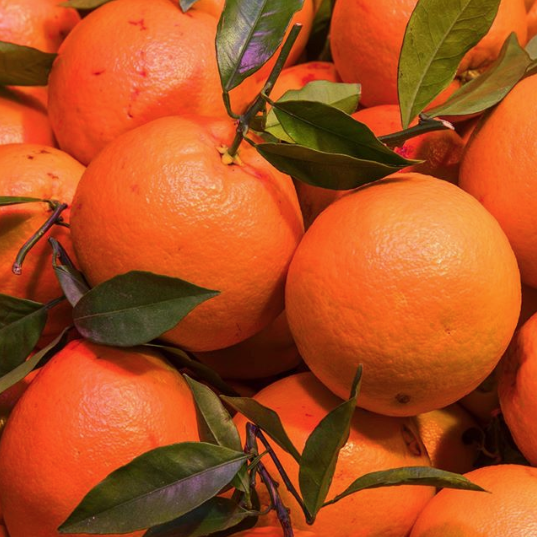 Spain in Orange: Vitality, Fun and Flavor
The color orange features prominently in any gastronomic journey through Spain, with its warm hue associated with youth, enthusiasm and optimism. The spring sunsets, seasonal products such as persimmons and mandarins, the culinary treasures such as saffron and various wine labels with the color orange being the main feature.