Darwin & Verne's virtual office in the metaverse
While working from home during the pandemic, we needed to break down the barrier of physical space, so we decided to open an office in the metaverse! A way to have a virtual replica of the agency where we can meet, have tools to carry on our daily activities in Agile and, most importantly in times of a pandemic, feel close even if everyone is working from home, thus improving communication.
The virtual office allows us to implement our new Agile working methodology: to gather our squads for our "daily meetings", to carry out our gembas and retrospectives, and even to replicate our panels, it's agile and team work, even remotely.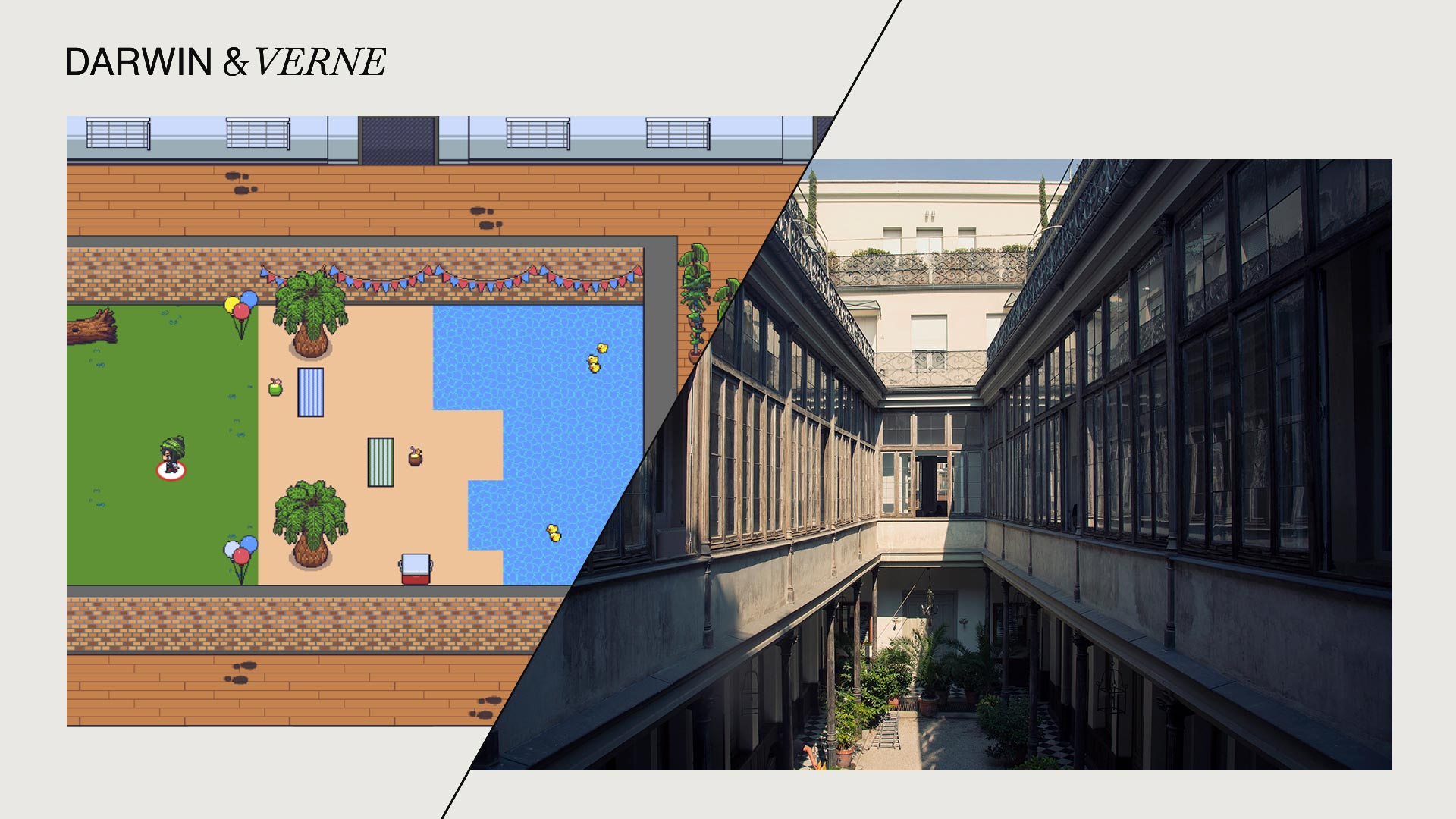 As Bel Rodriguez, content director at Darwin & Verne, says: "The metaverse goes one step further, uniting virtually all of us under one roof. Therefore, and because we love to try everything that has to do with new tools and innovation, we have re-created our entire office in a metaverse of a professional environment, implementing spaces and tools to be able to meet, even with our clients, in a simple and approachable way. We are facing a radical paradigm shift in which adapting does not mean taking a step backwards. Generating assets in the virtual world is a reality and we must work on it now, be early adopters and lead the way as an industry."
With this new space, we can meet and interact with all Darwin & Verne employees, our own clients to whom we have given access to follow up projects and meetings and, of course, our entire structure of partners and suppliers. 
This virtual office in the metaverse features workrooms that replace applications such as Zoom or Meet. There, our team's avatars can get together for a meeting, a presentation, a lecture… or a go-kart race, if necessary. It is a metaverse of its own, full of the unexpected, hidden interactions and surprises.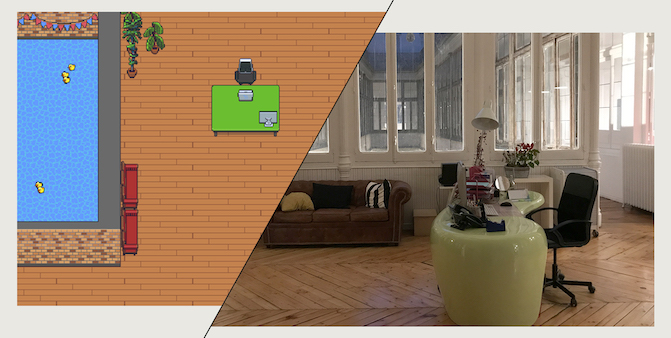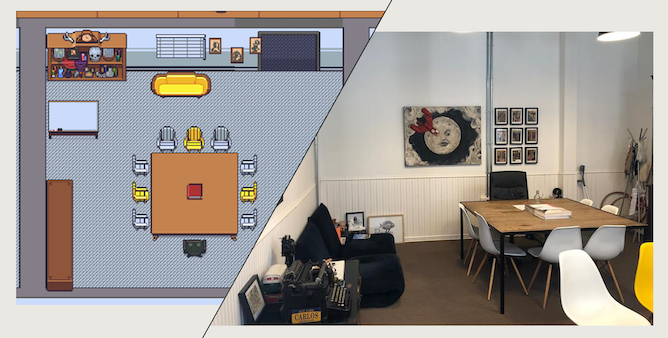 In keeping with the extraordinary journey we are embarking on in our transformation as an agency, the new virtual office features an auditorium in the shape of ship, inspired by the Beagle, the ship on which Darwin set out to map the world.
With this initiative, we were the first Spanish agency to move its offices to a virtual environment. We chose the Gather platform so that all workers could access it as it does not require VR helmets and because it is easy to use, as it is a 2D reality whose aesthetics remind us of video games like Zelda or the Habbo world we grew up with. It also fulfils several points of the most classic definitions of metaverse: it emulates a physical space, it has a strong social charge allowing us to interact in real time through our avatars, and we can replicate our daily lives.
Data sheet
Agency: Darwin & Verne
Director of content and project development: Bel Rodriguez
Innovation Director: Óscar Cordero
Audiovisual Director: María Jiménez
Account Executive: Laura Berenguer
Content: Cristina Sanchón
Strategy: Iria Darriba
Design: Iago Comedeiro
Communication: Paloma Martínez Chueca